6 Steps To Take When Being Bullied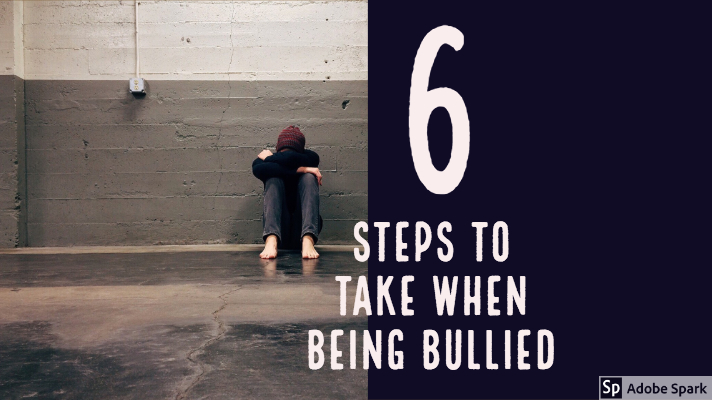 This article was published originally for Anti-Bullying Week 2018 when Meic ran a  weeklong bullying campaign with articles and videos. Check out links to our other articles at the bottom of this article as they appear during the week. 
I ddarllen yr erthygl hon yn Gymraeg, clicia yma.
Bullying is when someone repeatedly does something that hurts someone else emotionally or physically. If you're being bullied and can't see a way out of it, just know that it can and should stop. Bullying is never right. Your school and local government have a legal duty to stop it. Here are 6 steps to follow if you're being bullied.
---

1. Talk
Being bullied can make you feel pretty rotten and miserable and you could probably do with someone else's support. Reach out and talk to someone that you trust about what's been happening. This could be a parent, a favourite teacher or a best mate. This will give you the emotional support that you may need. It may also help you put things into perspective. The person that you talk to might see a risk that you don't. Perhaps they can suggest and discuss a coping strategy with you. A problem shared is a problem halved.

2. Communicate with the bullies
The bullies are human too. If it's safe and you feel confident enough, then try talking to those that you feel are bullying you. They might not realise the impact that their words or actions are having on you. Ask them to imagine how they would feel if they were in your shoes. If they're willing, maybe you could ask for an agreement that they will stop what they're doing. If more than one person is bullying you, then try to have this conversation with them one by one. Doing this might give you more of a chance to say what you want to say, without being intimidated by a big group of people. It might be best to skip this step if the bullying is physical and you can't approach them without fear of being physically hurt. Don't put yourself in danger!!
*If you have been physically attacked, in school or outside school, you can report this to the police as it could be classed as assault. Contact your Police School Liaison Officer if official action can't be pursued. They might be able to help by warning the bullies.**

3. Look after yourself
What can you do to help yourself cope? Bullying can have a physical and emotional impact on someone so it's really important to look after yourself at any stage of the process. Bullying UK has lots of tips to keep yourself mentally healthy and where to get extra support when you need it most.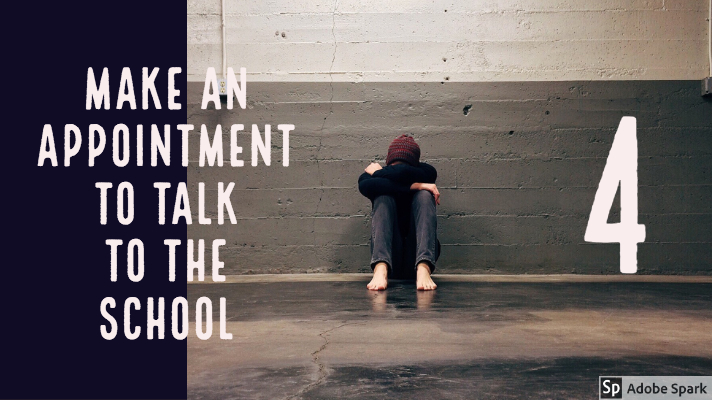 4. Make an appointment to talk to the school
If things haven't improved then it might be time to take official action. Talk to a trusted adult. Ask them to arrange an appointment with your teacher or head of year to see what can be done to support you. Every school has to have an anti-bullying policy, it might be on their website or you can request to see it as you have a right to access it. The policy will note the steps that the school should take to support someone who's being bullied and put a stop to it. At this stage the school should put things in place to help. It's important to talk to a supporting adult about what's been happening each day. This will let you get things off your chest, and also give them a chance to record all incidents to further support your cause at school.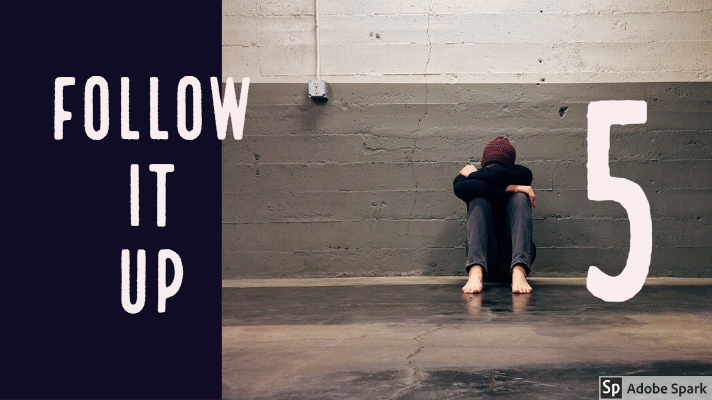 5. Follow it up
If the bullying continues and the school isn't doing enough to stop it, or the things they've done isn't working, your parents/guardians should go back in to school for another meeting. They can then consider further steps to get the problem resolved. At this stage it might be worth writing a letter to the school, telling them that the bullying is continuing.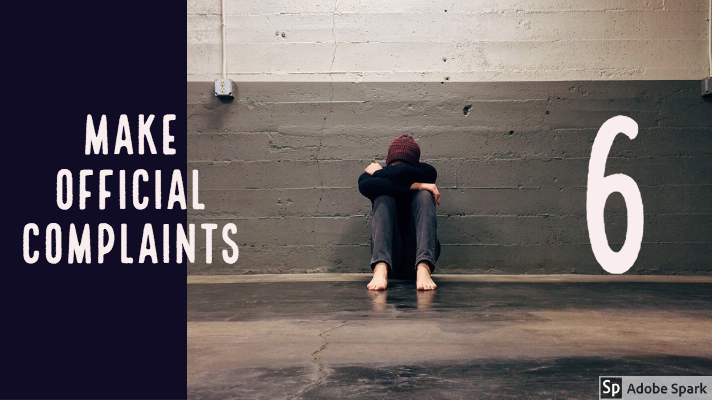 6. Make official complaints
To the School:
If you don't feel that the school is doing enough your parents/guardian might want to consider making a complaint to the school. It is best to do this in writing by sending a letter to the head teacher. BulliesOut have great template letters for making complaints. 
To the School Governors:
If things haven't changed or they're worse since you made your complaint to the head teacher, and if you feel that the school hasn't done what it should have, then perhaps it's time to go higher. Send a complaint to the Board of Governors to see if things can get sorted at this level. The school and the head teacher are answerable to the board. Check out the complaint letter template to the board of governors on the BulliesOut website.
To the Education Authority:
You need to make sure that you've given enough time for the school to respond and act upon your complaints. It may be difficult to wait, but it's an important part of the process. You can consider further steps if things still don't get better.  The next step is for your parents/guardians to make a complaint to the Local Education Authority. You can find details of their office on your local council website. There is a template for this letter on the BulliesOut website too.
To the Ombudsman:
If the Education Authority doesn't resolve things then your parents/guardians can approach the Local Government Ombudsman. They are an impartial and independent body that investigate complaints from the public about the council. Find out how to make a complaint on the BulliesOut website.
To the National Assembly for Wales:
It is more than likely that action will have been taken before this point to solve the problem, and we hope that you never have to reach this stage. But, it's important to know that the government also has a duty to act on bullying. The United Nations Convention for the Rights of the Child states that children have the right to live free from harm and abuse. The Children's Commissioner is responsible for making sure that these rights are being upheld across Wales. You could also consider talking to your local MP about what's been happening. If you don't get a response your final step would be to contact the Secretary of State for Wales.
Need more information?
We really hope that you will never need to follow all ten steps, however, they are there for you and your parents/guardians if you need them. If there's anything that you don't understand then please contact Meic.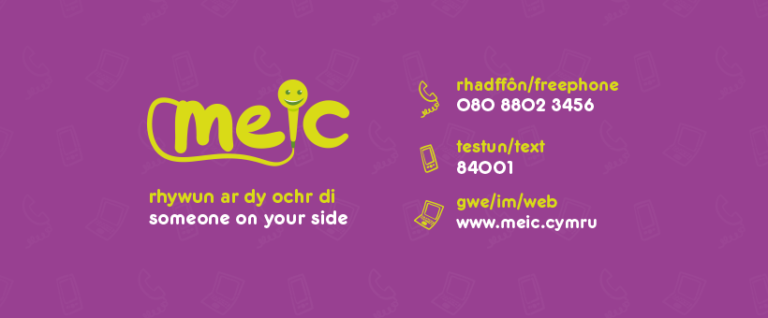 Meic is an information and advocacy helpline for children and young people aged 0-25 in Wales. We are open 8am to midnight, 7 days a week. You can contact us free on the phone (080880 23456), text message (84001) or online chat.
Meic Anti-Bullying Week Campaign: