Cyberbullying: Stop Speak Support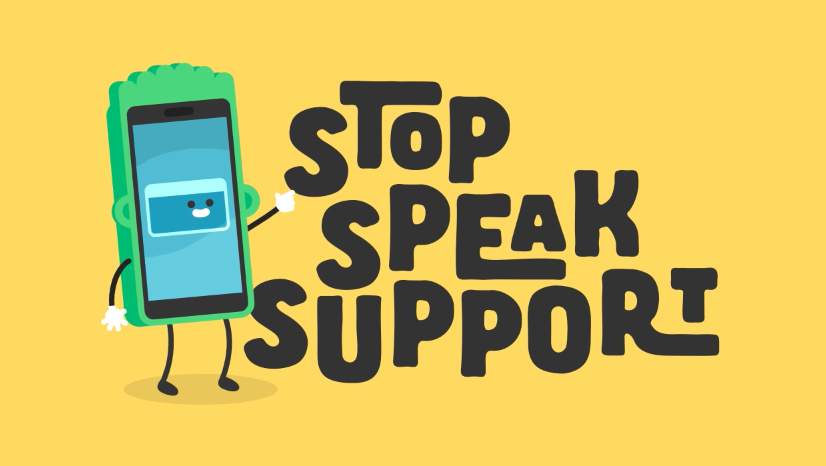 This year the Anti-Bullying Alliance (the people who are responsible for anti-bullying week) are holding the first ever 'Stop Speak Support' anti-cyberbullying day on 15th November (today if you're reading this on the day it's published!)
I ddarllen yr erthygl hon yn Gymraeg, clicia yma.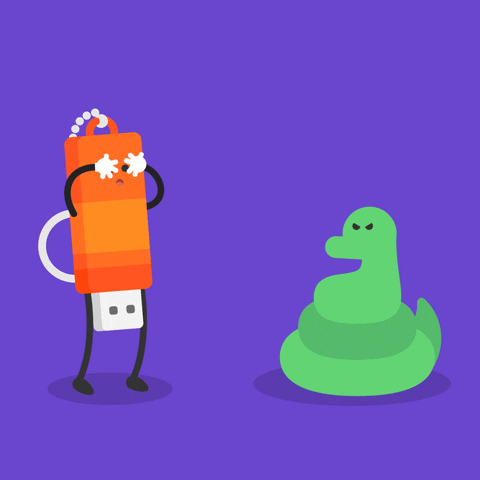 Why have they organised this day?
Stop Speak Support, supported by the Royal Foundation and the Royal Cyberbullying Taskforce, is being held to highlight the issue of cyberbullying. Tomorrow we'll be sharing Meic's advice in our 10 Cyberbullying Facts and Tips article. Come back then to find out more.
There has been a huge increase in the number of children and young people looking for help with cyberbullying, 88% over a period of 5 years (reference). With such an increase it makes sense that we should be looking at ways of tackling cyberbullying and trying to make people think more before posting things online.
What is Stop Speak Support?
Stop Speak Support was launched in 2017 as a code of conduct for children and young people. They created animations and resources with the aim of changing online behaviour. This year, the campaign has been included as a part of Anti-bullying week, getting it's own special day.
Breaking down the code
Stop – Stop and think before getting involved in anything online. Before hitting that like or share button really think about it. Is it negative? Is there another side to this story? How fair is it? Follow the rules of the social media site you're on.
Speak – Tell someone about anything that's worrying you online. Talk to a trusted adult. Use the report function on the social media platform you're using. Speak to us here at Meic, the National Advocacy and Information helpline for children and young people in Wales. We can help you find the help that you need.
Support – Support those that are being bullied with a supportive and positive message. Encourage them to talk to someone they can trust, like a parent, family member or teacher. Take their mind off it by doing other things, spend some time with them offline.
What can you do?
Children and young people are being asked to share and follow the code on Stop Speak Support Day. If you want to check out some fun things to share on your social media go to the Stop Speak Support website. There are some fun giphs you can share or you can share their funny animated video looking at "What to do in the event of a banter escalation scenario". Or you could share this very article you're reading now, visit our Facebook or Twitter pages and there will be a post that you can like, share and comment on that will link to this article.
Help your parents to support you
Although our parents/guardians might like us to think that they are experts in everything, this isn't actually true you know (Shh! Don't tell them we told you that). If you think they could do with some help getting clued up on cyberbullying and internety things then casually point them in the dire
ction of the Internet Matters website. They have a Cyberbullying Advice Hub that will teach them how to support you in the best possible way.
So there we go, Stop Speak Support and get sharing!
Meic is always here to talk about anything that's worrying you. Give us a call, text or chat to us online confidentially and for free. We're here to listen and offer advice.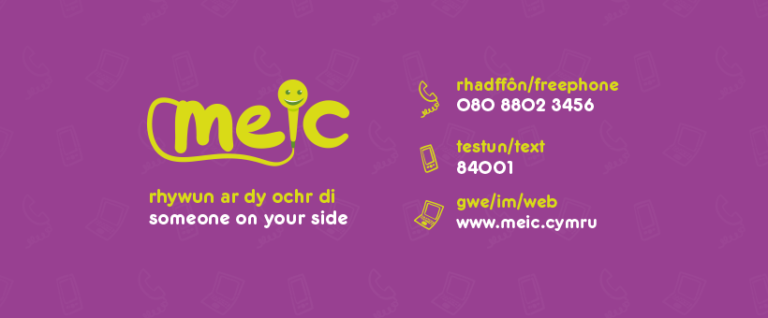 Meic Anti-Bullying Week Campaign: