Consent Week: Inappropriate Song Lyrics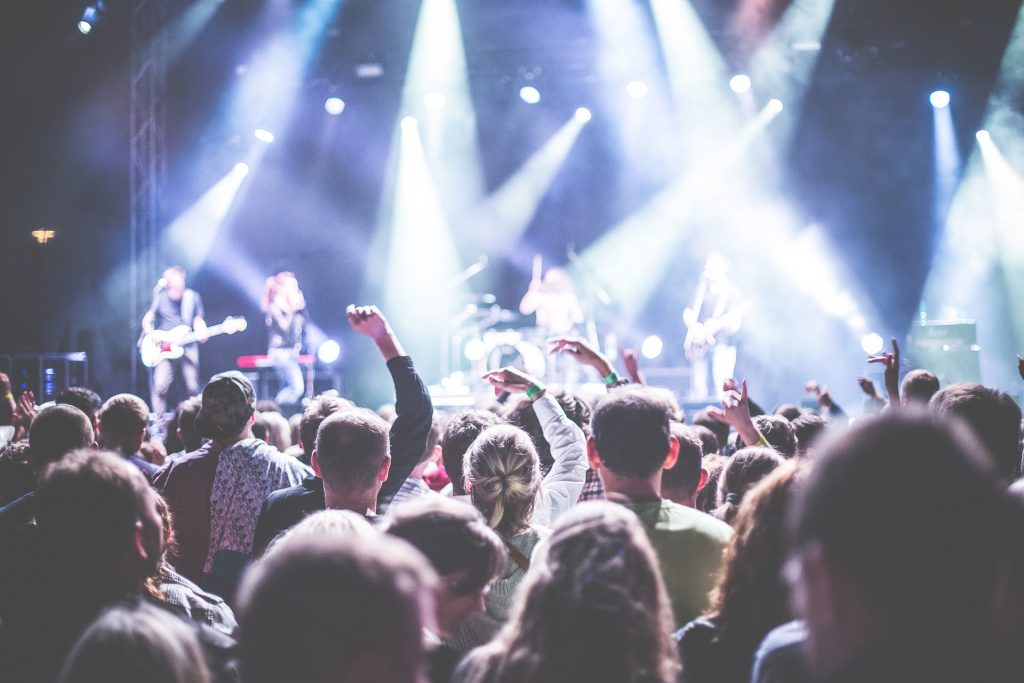 This week is Sexual Health Week 2018 and this year's theme is around Consent. Here at Meic we're having a weeklong campaign looking at the subject. We'll be sharing our specially created videos, looking in depth at the subject in our articles and sharing information and links.
(I ddarllen yr erthygl yma yn Gymraeg clicia yma)
---
For our consent campaign today we take a look at song lyrics and how they might normalise behaviour that isn't necessarily very wholesome when it comes to consent, and the issue of women being perceived as possessions in popular music.
Are you really listening?
Have you ever been dancing to your favourite song and then suddenly heard the lyrics… like really heard them, and understood them for the first time. What about hearing a song from your childhood that seemed ok to innocent ears, but now you're older you realise they aren't actually that nice?
If you realise that the singer/band is using sexist or derogatory language does this make a difference to how you feel about that song or that artist? Or do you just not care?
We've been listening to a load of songs, dissecting those lyrics, and now we're sharing them with you to see what you think.
Join the chat on our social media channels on Facebook and Twitter with #MeicConsent #inappropriatelyrics. Share your own inappropriate lyrics. Tell us what you think about the ones we've shared here. Is it innocent fun or do you think that these kinds of songs could actually influence some people?
1. Aaliyah – Try Again
A year before dying in a plane crash in 2001, Aaliyah released Try Again, which was the lead single for the Romeo Must Die soundtrack. It's described as being a song about love but is it a little more sinister than this? "If at first you don't succeed… Dust yourself off and try again". If we're looking at consent then is it ok to keep chasing someone when they've clearly said no to you numerous times? Should she be encouraging this kind of behaviour?
https://www.youtube.com/watch?v=aRcAvsZgjXA
"What would you do, to get to me? What would you say, to have your way? Would you give it up or try again? If I hesitate to let you in? Now would you be yourself, or play a role? Tell all the boys, or keep it low? If I say no, would you turn away; Or play me off or would you stay? Oh. If at first you don't succeed (first you don't succeed); Dust yourself off, and try again; You can dust it off and try again, try again; Cause if at first you don't succeed (first you don't succeed); Dust yourself off, and try again; You can dust it off and try again; dust yourself off and try again, try again."
2. Robin Thicke ft. T.I., and Pharrell Williams – Blurred Lines
It could be argued that the unwholesomeness of this record-breaking song, released in 2013, is much clearer than some of the others in our list. This song was pretty controversial with an X-rated video flaunting naked women and people like Miley Cyrus claiming a share of the controversy by writhing against Thicke on stage during the MTV Video Awards.
There are claims of misogyny (a hatred, dislike or prejudice against women) and that it encourages date rape. Despite this the song was a huge success and was number 1 in numerous countries including the UK and USA. Some say that lines such as "you know you want it", "go ahead/get at me" and talking about "blurred lines" encourages the idea that no doesn't mean no. Others have said that the song is about the empowerment of women. What do you think?
"OK now he was close, tried to domesticate you; But you're an animal, baby it's in your nature; Just let me liberate you; Hey, hey, hey; You don't need no papers; Hey, hey, hey; That man is not your maker; Hey, hey, hey. And that's why I'm gon' take a good girl; I know you want it (x3); You're a good girl; Can't let it get past me; You're far from plastic; Talk about getting blasted; Everybody get up; I hate these blurred lines; I know you want it."
3. RaeLynn – God Made Girls
Finding fame on The Voice in America, country music artist RaeLynn released this song in 2014. It seems from the lyrics that girls are there to look pretty for the boys, sexual objects who exist to please men. Do you identify with this song or does it make you feel a little nauseous?
"Somebody's gotta wear a pretty skirt; Somebody's gotta be the one to flirt; Somebody gotta wanna hold his hand so God made girls. Somebody's gotta make 'em get dressed up; Somebody's gotta give 'em a reason to wash that truck; Somebody gotta teach 'em how to dance so God made girls. He needed something soft and loud and sweet and proud; But tough enough to break a heart; Something beautiful and breakable that lights up in the dark. So God made girls; God made girls he stood back and told the boys; I'm bout to rock your world"
4. Ed Sheeran – Shape Of You
Sweet and wholesome Ed Sheeran, he could do no wrong could he? Back in 2017 he released the hugely popular Shape of You about meeting a woman at a bar and getting it on. Some people have criticised that the song objectifies women, focusing on her body and her shape rather than her intelligence and personality. Picking up a woman in a bar, gyrating on the dance-floor, spending the night together – more seedy than romantic perhaps?
"Girl you know I want your love; Your love was handmade for somebody like me; Come on now follow my lead; I may be crazy, don't mind me; Say boy let's not talk too much; Grab on my waist and put that body on me; Come on now follow my lead; Come come on now follow my lead. I'm in love with the shape of you; We push and pull like a magnet do; Although my heart is falling too; I'm in love with your body; Last night you were in my room; And now my bed sheets smell like you; Every day discovering something brand new"
5. Tom Jones – Delilah
Last on the list is good old loveable Welshman Tom Jones. 1967's Delilah is such an iconic song, sang loudly and passionately by fans in Welsh rugby games and in bars up and down the country. Most of us know at least some of the lyrics… but wait… what's that? "She was my woman…. I felt the knife in my hand and she laughed no more". Ummm…. what?
So let's break this down. Delilah was his lover. He sees her with another man through the window so he waits until morning, knocks on her door and stabs her to death! And we sing this song joyfully on the rugby field! Is there something a bit weird with that?
https://www.youtube.com/watch?v=S87jWwzvwd8
"I saw the light on the night that I passed by her window; I saw the flickering shadow of love on her blind; She was my woman; As she deceived me I watched and went out of my mind. My my my Delilah; Why why why Delilah; I could see, that girl was no good for me; But I was lost like a slave that no man could free. At break of day when that man drove away I was waiting; I crossed the street to her house and she opened the door; She stood there laughing; I felt the knife in my hand and she laughed no more."
---
So there you go, these are just some of the inappropriate lyrics that we found. Discuss and share your own on our social media channels with #MeicConsent #inappropriatelyrics.
To lighten the mood after all that sexism and murder we'll finish with A Kiss Is Not A Contract by the very funny Flight of the Choncords. A great song to share during Sexual Health Week.
Check out our other articles for Sexual Health Week – Consent:
Call Meic
If you're worried about anything to do with consent, or if there is anything else worrying you, then you can contact the Meic helpline for advice and information. You can call, text or have a chat online.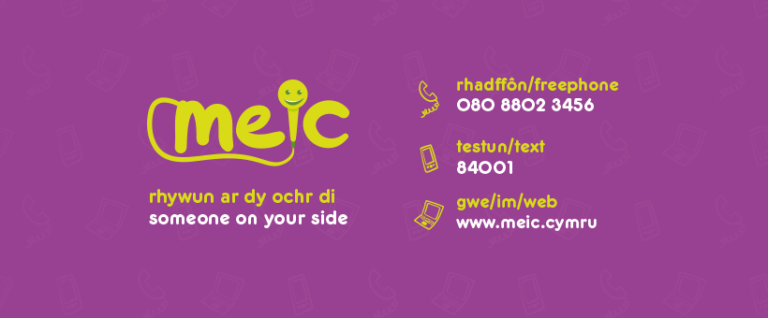 Meic is an information and advocacy helpline for children and young people aged 0-25 in Wales. We are open 8am to midnight, 7 days a week. You can contact us free on the phone (080880 23456), text message (84001) or online chat.