Grab The Meic: Do I Tell Him The Truth About His Relationship?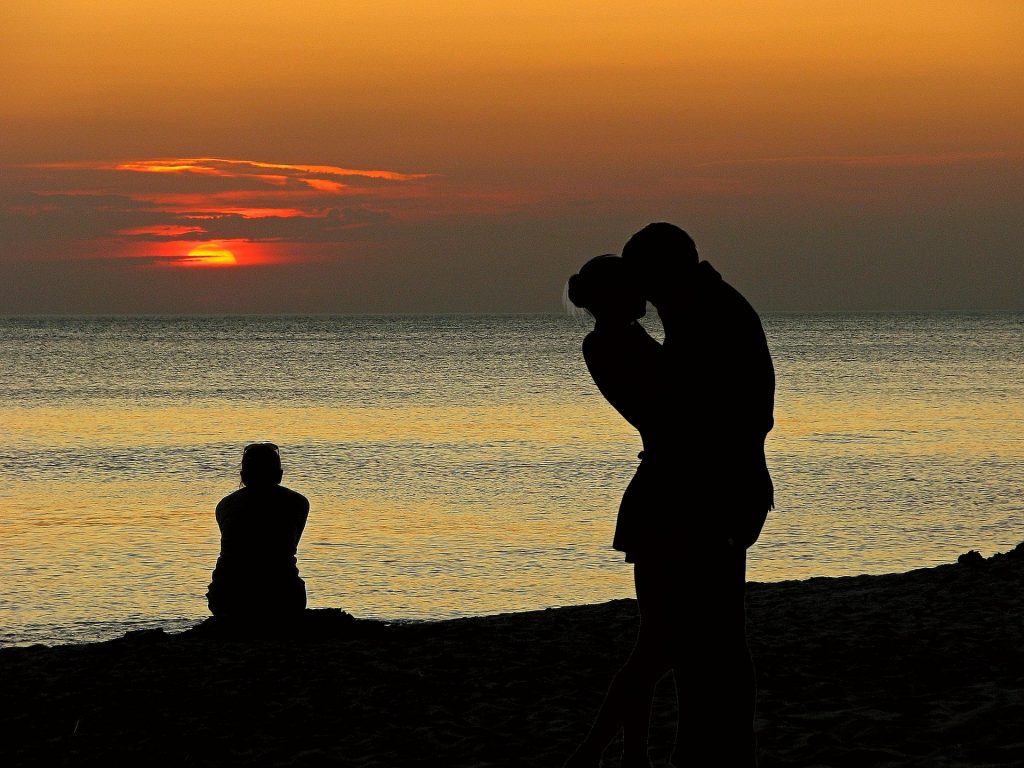 This week we are running a special relationship campaign on Meic. This is just one of a few articles published on the subject this week. Take a look at the news section for more.
Is it ever a good idea to tell a friend what you think about their relationship with another person? If you have feelings for them should you tell them even though they are with someone? Meic offers some advice:
Dear Meic,
I have known one of my friends for a good five or six years now and I care about him a lot. I've seen him go through a lot and he has been there for me through thick-and-thin.
Now he has a girlfriend who is lovely and she is also a close friend of mine. I became friends with her long before I knew they were going out but I don't like the way she treats my friend at times; they are really sweet together and I know they love each other but sometimes I think he would be better off without her.
She can be very childish and snaps at him a lot; she reminds me of myself when I was in a similar relationship. She pushes him and sometimes bullies him into doing things that he may not want to do. He has never said he is unhappy with her but sometimes I feel that he is not happy.
I've liked him as a friend for many years but I have always had feelings for him too. I have had a secret crush on him. Maybe I'm feeling different because of what's going on, but I don't know what to do. Should I tell him what I think and possibly lose both of them as friends or just put on a happy face and ignore how I feel?
Meic's advice
Hi there,
Your friend is very lucky to have someone who cares for him as much as you do. It sounds like you have a very good relationship. It's understandable that you are concerned about the way he's being treated.
It is a tricky situation to be in because you're concerned it could mean losing them as friends and upsetting them. But we understand it is difficult for you to pretend to be happy with the way things are.
Figure out your feelings
You say that you've always had feelings for him; have you considered what these feelings might mean? Sometimes people in a similar situation to yours may be feeling a little jealous. It is natural to feel that way, especially if you want to be with that person. If you think you could be jealous, why not try and put those feelings to one side for a bit and then look at their relationship again?
Consider also how you think he would react if you told him what you've seen happening, and how you would then deal with any positive or negative reactions from him. Think about why you want to tell him. Is it because you care for him or because you want a chance to explore your feelings for him? How would he react if you told him how you really feel about him?
Further information
The Mix has lots of information offering support for under 25's. I Love My Best Friend looks at the signs to be aware of and whether you should tell them or not.
It's important to remember that your feelings are just as important as his. If you want to talk more about what's going on call the Meic helpline to speak to our friendly advisors.
We hope it all works out for you
Call Meic
If you want help or advice about relationships, or if there's anything else worrying you, then you can call Meic and speak to a friendly advisor.

Meic is an information and advocacy helpline for children and young people aged 0-25 in Wales. We are open 8am to midnight, 7 days a week. You can contact us free on the phone (080880 23456), text message (84001) or online chat.