Welsh LGBTQ➕ People To Shout About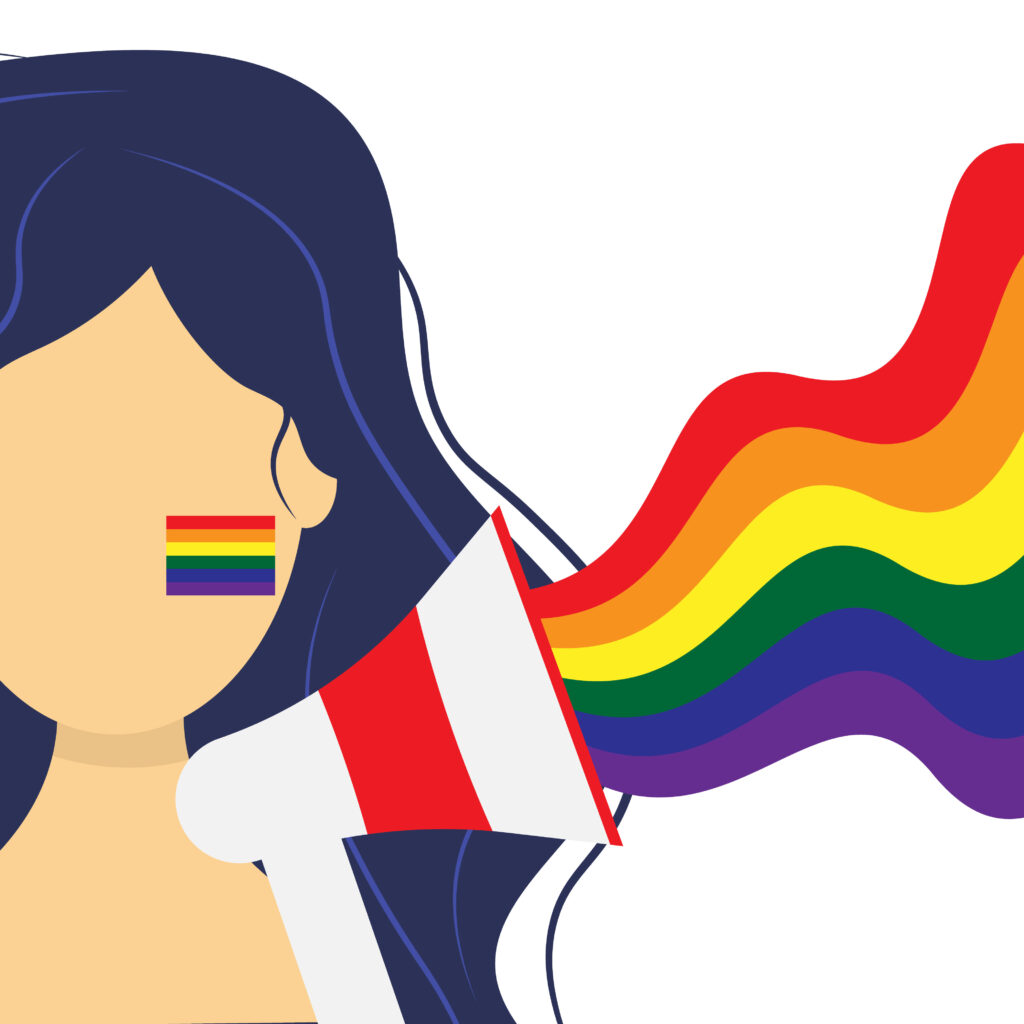 Wales has become much more accepting of the LGBTQ➕ community, but it hasn't come easily. There are still many challenges that LGBTQ➕ people face, but there are many people across Wales who are going above and beyond to raise awareness and make a change. Here's a list of Welsh LGBTQ➕ people to shout about.  
GBTQ+ stands for lesbian, gay, bisexual, transgender and queer history. The + is an inclusive symbol representing people of all identities within the community.

This article is part of Meic's LGBTQ+ History Month Campaign – check it out here

This article is also available in Welsh. I ddarllen y cynnwys yma yn Gymraeg – clicia yma
Gareth Thomas
Bridgend born Gareth is an inspiration to many LGBTQ+ sports stars. He was the first openly gay professional rugby union player. He came out publicly in 2009 and announced that he is HIV positive with undetectable status in 2019. Since then, he has spent a lot of time campaigning and raising awareness of HIV. He was appointed a CBE for services to sport and health in 2020.
Sarah McCreadie
Sarah is a spoken-word poet and writer based in Cardiff who is involved in all aspects of the community. She writes about her life: her girlfriend, family, feminism, football (watch Sarah interviewing Kieffer Moore) and being working class in Wales. She has worked with Cardiff Youth Service to empower young people to be creative and worked with us at Meic (above) to raise awareness about unhealthy relationships. Sarah continues to create content to raise awareness of LGBTQ+ issues and promote acceptance.
Owen Hurcum
Owen is Wales' youngest ever deputy mayor (of Bangor) and the first openly gender-queer mayor-elect in the UK. They have been involved in many LGBTQ+ events across Wales, including helping to organise the first-ever Pride in Bangor in 2019.
Abderrahim El Habachi
Rahim is an asylum seeker from Morocco, a committed LGBTQ+ activist and volunteer. He campaigns for the eradication of HIV and ensuring that asylum seekers are treated fairly across the UK. He also volunteers as and Arts Outreach Officer for Glitter Cymru.
Jess Fishlock
Jess was the first Welsh footballer to reach 100 caps. She is an advocate and activist for LGBTQ+ rights. In 2018, she was awarded an MBE at Buckingham Palace for her services to football and the LGBTQ+ community.
Ashley Lister
Ash is an openly bisexual Labour councillor for Grangetown, Cardiff, and a passionate campaigner for LGBTQ+ rights. He is a member of the Fast Track Cardiff & Vale steering group, which works to end the stigma surrounding HIV.
Tayce Szura-Radix
A Welsh drag queen from Newport, Tayce competed and was runner up in the second series of RuPaul's Drag Race UK. Tayce launched a Pride lingerie campaign with the Kaleidoscope Trust in 2021 to get rid of anti-gay laws in 35 Commonwealth countries. Being homosexual is illegal in 35 of the 54 countries that are part of the Commonwealth. She has also been the face of a Coca-Cola campaign, challenged beauty standards with a Colgate campaign and walked the runway for designers like Jean Paul Gaultier.
Hannah Graf
Cardiff born Hannah is a former British Army officer with an MBE for her services. She became the Army's Transgender Representative, advising and educating senior army commanders on transgender policy. As a transgender woman, she also mentored and supported many transgender soldiers. She and her husband recently starred in a Channel 4 documentary called 'Our Baby: A Modern Miracle', which raises awareness of the challenges that trans people face when having a baby.
Dr Sophie Quinney
Trans ally Sophie is the first GP to specialise in Gender Identity Medicine in Wales. She has trained many doctors across Wales in treating transgender patients as equals and advocates for better medical care for asylum seekers and migrants.
Vishal Gaikwad
Vish works in Mental Health and tries to amplify the voices of ethnic minority LGBTQ+ people in Wales. They founded Glitter Cymru, a social support group for Queer Trans Intersex Black People & People of Colour (QTIBPOC) across Wales, in 2016. The group was set up after hearing the frustrations of many LGBTQ+ ethnic minorities who felt unseen and unheard by other white LGBTQ+ community members.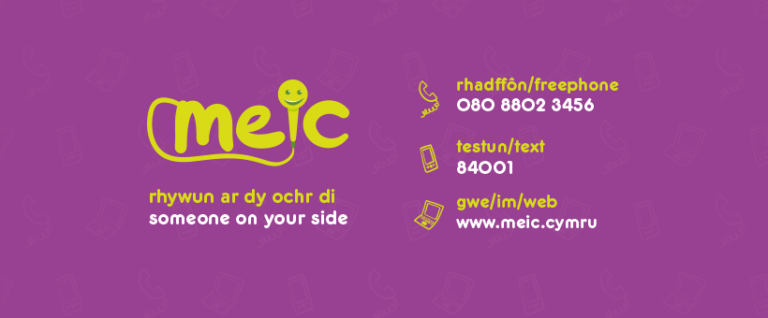 Chat to Meic
If you need to talk to someone about anything that's bothering you, then call Meic to talk to a friendly advisor.
Meic is an information and advocacy helpline for children and young people aged 0-25 in Wales. We are open 8am to midnight, 7 days a week. You can contact us free on the phone (080880 23456), text message (84001) or online chat.