12 Acts of Kindness This Christmas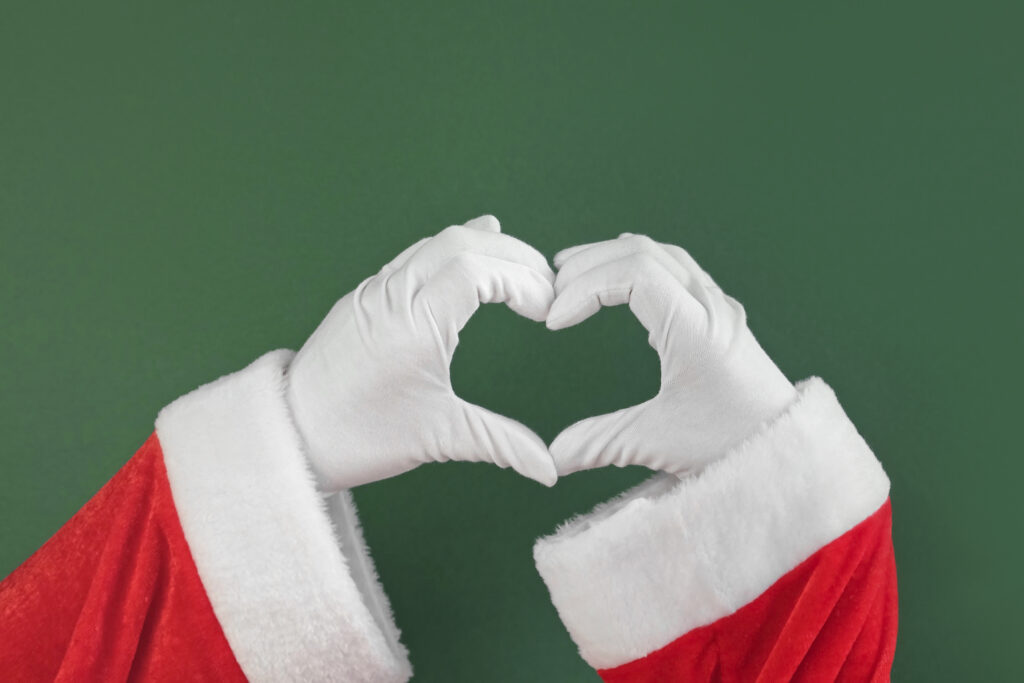 For many of us, Christmas is the most wonderful time of the year – the food, the decorations, giving gifts to loved ones and spending time with family. But for some, Christmas can be a lonely time, and it can be difficult to see everyone else in great spirits while they're struggling. Here's some ideas to help spread joy and positivity this festive season.
This article is also available in Welsh. I ddarllen y cynnwys yma yn Gymraeg – clicia yma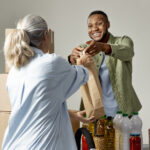 1. Volunteer
Look for ways to donate your time and help your local community this Christmas. Lend a hand at your local food bank, do some hours in a charity shop, or look for volunteering opportunities with charities. There are lots of opportunities across Wales, so you're sure to find something close to your heart. Use Volunteering Wales to find opportunities.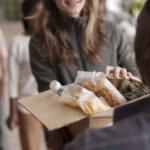 2. Donate to others
Do you have items you don't use or need anymore, like books, clothes or toys? Or maybe you have bigger things like coffee machines or instruments lying around? Consider donating them! You could either give them to a friend who could use them, donate them to charity shops or let people on social media know that you're giving things away for free.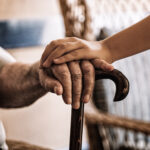 3. Take care of older people
Remember John Lewis's 2015 advert, The Man on the Moon? Christmas can be a very lonely time for older people. Perhaps their partners or spouses have passed away, their families live far away, or they can't spend Christmas with them. Look out for older people this Christmas by checking up on your neighbours, offering to help them with groceries or shovelling snow. You could also volunteer as a telephone friend with Age Cymru. If you have elderly relatives living in a care home, arrange a visit to keep them company.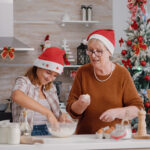 4. Be kind to Friends and Family
It's often easy to take what we have for granted, and that's especially true for friends and family. Let the people in your life know how much you appreciate them! You could give flowers to a family member as a thank you for everything they've done. Offer to relieve stress by helping to cook the Christmas dinner. Tell your friends how they've made you laugh this year. Write cards to your siblings to let them know you appreciate them.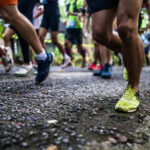 5. Ask for donations
If someone asks you what you'd like for Christmas, and you don't need anything, could you ask them to donate to a charity you support instead? You could also set yourself a challenge in the New Year instead of a resolution. What about signing up for a sponsored challenge or arranging a fundraising event?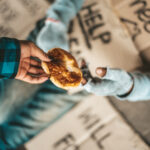 6. Be kind to homeless people
Winter is especially tough for those without a roof over their head. Consider volunteering at a soup kitchen, donating to a homeless shelter or helping to distribute blankets and warm clothing to homeless people. You could buy them a coffee or warm drink – remember that they're still people, and deserve kindness and respect.
7. Be kind to strangers
Never underestimate the importance of kindness in your daily life – not only with friends, family and colleagues but also with strangers. Holding a door open, wishing someone a good day, thanking the bus driver, or offering a kind word can seem small, but it could really make someone's day. We never know what's going on in people's lives, and simply being kind can go much further than we think.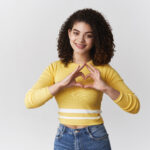 8. Say thank you
Do you have a teacher, a friend or a family member who's made a positive difference in your life this year? Or do you have any key workers in your community who won't be able to take the day off at Christmas? Why not write a thank you note to let them know how much you appreciate their help – it could mean a lot to them to know that their contributions are valued and have a positive impact!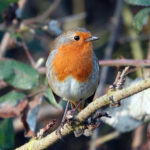 9. Care for the earth
Extend your kindness to nature as well as your fellow people this winter. Winter can be a hard time for small birds and mammals, and this is often made worse by changes to their environment caused by climate change. Consider leaving food out for them, putting up nesting boxes ready for spring, or building a wildlife hotel to shelter insects, toads and even hedgehogs.
If you are buying Christmas decorations, consider using eco-friendly options or even make your own! You could organise a DIY gathering with your family or housemates to make decorations and decorate the house together. You could even switch to giving homemade, eco-friendly gifts.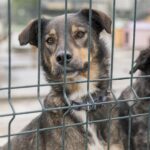 10. Be kind to animals
Do you love animals? Is there an animal shelter in your local area? If so, why not see how you could support them this winter? Volunteering or donating money are not the only ways to help – sharing and supporting a charity on social media. You could also give gifts such as blankets, toys or treats – check to see if your local shelter has a wish list. If you have the space, time and energy, you can foster an animal that needs rehoming or even adopt. Make sure you only do this if you're committed to a pet in the long term and understand what it entails.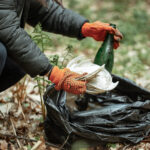 11. Spread joy in your community
Share the good spirits closer to home by being kind to your neighbours and community. Check up on neighbours to see how they're doing. If you like to cook, you could organise a baking session with friends or family to share with neighbours or organise a fundraising event to help a local charity. You could also look for things happening in the community, like gardening, litter picking and so on, to help improve the local area for everyone.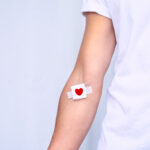 12. Random acts of kindness
And finally, don't overthink! There are endless opportunities for kindness, but here are a few ideas for Random Acts of Kindness to give you some inspiration:
Tape a coin to a vending machine as a gift to the next person
Be a good listener to those who confide in you
Sign up to donate blood if you're eligible
Don't be quick to judge people – remember, you never know what's happened in their life!
Be generous with your compliments
Give up your seat to someone who needs it more
Write a positive comment online
Share books that you love
Check out the Random Acts of Kindness Foundation website for more ideas, and no matter what you do, try to do it kindly.