Coping With Grief At Christmas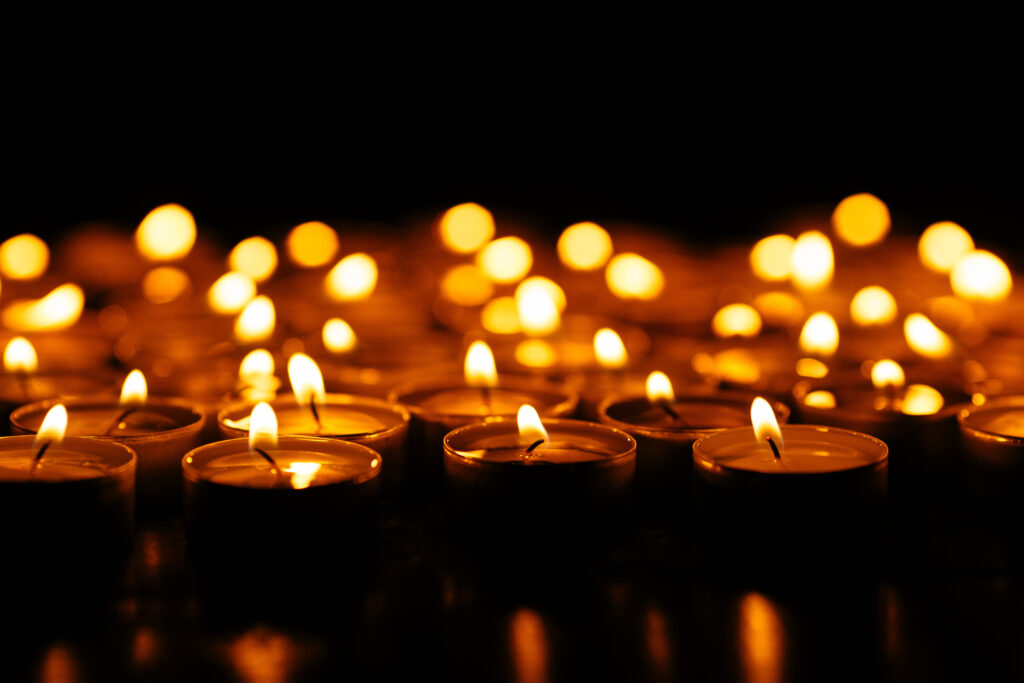 Christmas is a time that most people spend with family, friends and loved ones. But seasonal events like this can be a painful reminder of a missing loved one. Meic has advice on dealing with this grief.
This article is also available in Welsh – I ddarllen y cynnwys yma yn Gymraeg – clicia yma
The feeling of grief can be so strong in the first year following the death of a loved one that you might even find yourself wishing that Christmas would just go away. On the other hand, some people find it helpful to 'keep going'.
Should you celebrate Christmas?
Whatever your feelings – there is no right or wrong way of dealing with grief. People must understand and respect this. The bereavement charity Cruse has some tips on how to cope with Christmas that you might find helpful. Find out whether you should or shouldn't celebrate, the importance of remembering a loved one, looking after and taking time for yourself. Find out more here.
Communicating how you feel with family and friends can help them to understand how you're experiencing your grief. This will help them to work out how best to support you.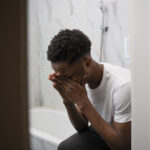 Some things you might want to think about
Thinking about what feelings you might have and planning how you might deal with them. This includes allowing yourself to cry and feel upset if you need to.
Knowing where to seek advice and support if you need it. Give yourself permission to react however you need to at the time.
Young Minds has some great advice on their website with lots of tips for coping with loss at Christmas, like finding things to distract you, muting certain triggering words on social media, allowing yourself to feel emotions, and talking.
If you need to talk to a grief counsellor, call the Cruse Helpline on 0808 808 1677 or talk to them online through the CruseChat service.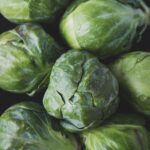 Hear other people's stories
Many people have experienced grief, and finding out how they remember loved ones at Christmas might help you come up with your own ideas. If you feel comfortable doing so, talk to the people around you and ask how they cope with grief at Christmas. Check out this Grieving at Christmas blog on the Metro website. People share their stories of celebrating and remembering loved ones at Christmas. They range from listening to their favourite music, travelling, looking at photos, and eating sprouts (even though they hate them!). You'll find ideas at the bottom of the blog on ways to remember loved ones at Christmas.
If you need further advice and contacts, check out our blog 'Need Help at Christmas? Contact Meic'.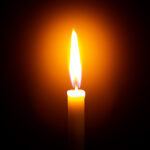 Create rituals
Creating your own rituals can help ease the pain of losing a loved one. The Good Therapy website suggests things such as lighting a candle, watching their favourite film or donating to a charity that your loved one supported. Find out more ritual ideas here.
We hope that some of the advice and links above are helpful to you at this difficult time. Remember to be as kind to yourself as you can. Be true to what you feel is best for you during your first Christmas without your loved one.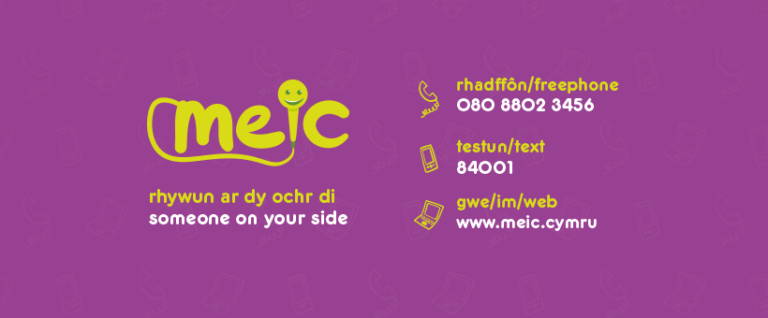 Call Meic
If you're struggling to cope with grief this Christmas, or if there is anything else that you need advice or information about, then you can talk to Meic.
Meic is an information and advocacy helpline for children and young people aged 0-25 in Wales. We are open 8am to midnight, 7 days a week. You can contact us for free on the phone (080880 23456), text message (84001) or online chat.