Tips For Clever Buying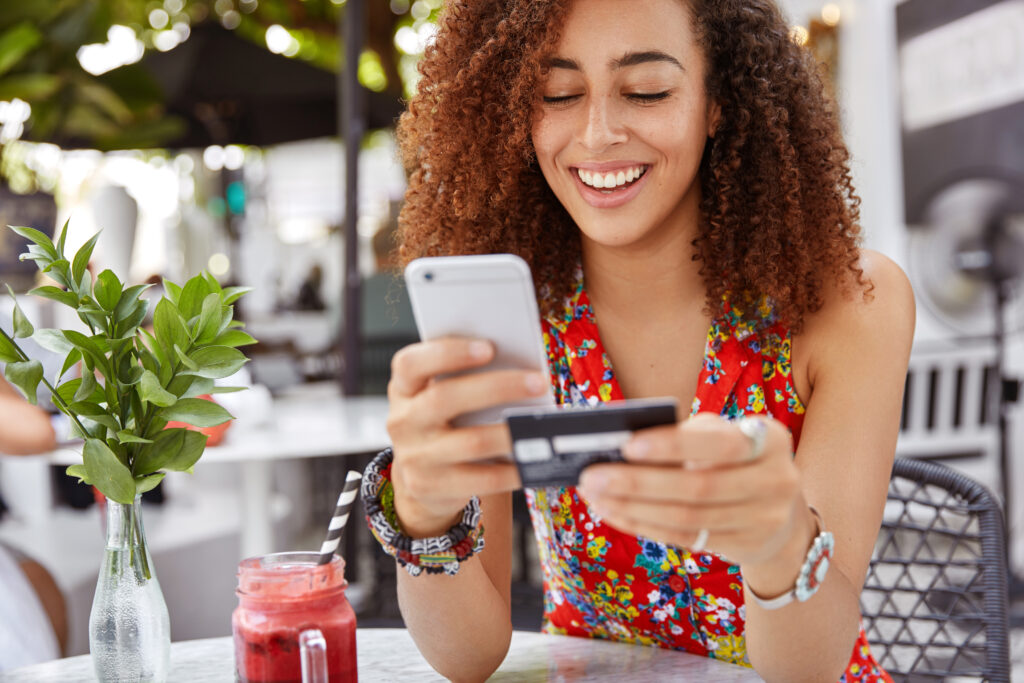 With the cost of everything going up, understanding how to spend clever is even more important than before. As part of our Cost of Living Crisis campaign let us offer some tips to get the best prices, keep track of your spending, and keep yourself safe shopping online.
This article is also available in Welsh. I ddarllen y cynnwys yma yn Gymraeg – clicia yma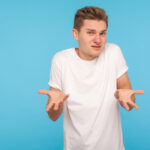 1. Do you really need it?
The first question to ask yourself is, is it something that you need or something that you want? There's a difference. You need food, water, electricity, gas etc.
If money is tight, then ask yourself these questions:
⚬ Do I need it?
⚬ Will it make me happy?
⚬ Will it improve something in my life?
⚬ Is there something cheaper that will do the same thing?
⚬ Can I get it cheaper somewhere else?
If you have extra money left at the end of the month, then instead of spending it, why not think about saving some. It's always good to have a little savings set aside for times you might need it. You can even use an app that will automatically save what's left over in your account at the end of the month.
Check out our Top Tips For Creating a Budget blog, where we discuss the safety of savings apps. You can also check out this blog for help figuring out if you can afford something.
Check out this Savvy Shopper guide from Young Money for information about influences on your spending decisions, taking a shop around challenge, and shopping well for less.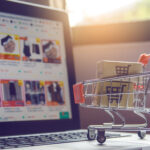 2. Use comparison tools
There are special comparison sites if you want to shop around for the best deals.
If you're looking to find the lowest prices on things like energy bills, insurance (car, life, house, holiday etc.) and credit cards, then some of the well-known websites include Compare The Market, Confused.com, Go Compare, and MoneySuperMarket. You input all your details, and they'll show you the best deals available to you from a vast list of suppliers they have (although not all suppliers make offers through these sites).
If you're looking to buy a specific product, use comparison websites like PriceGrabber; PriceRunner; Google Shopping, Kelkoo, Idealo etc. Hopefully, you'll be able to find the lowest price for something.
You can also weigh up whether you are getting the best deal by checking the price history of a product and setting up price alerts on websites like PriceSpy. You can also install plugins like Keepa to your browser, which shows a price history graph whenever you search for a product on Amazon. If you can wait, see if the price will come down again.
And don't forget to look for vouchers. Whatever you're thinking of buying, do a quick Google search to see if there's a voucher code available for that retailer. You can install a plugin like Honey to your browser which will automatically pop up any available offers when buying from websites.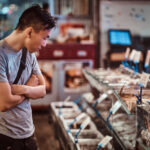 3. Shop around
Don't buy from the first place you see something. Always look around for the best price. This isn't just true online. Even if you're buying in an actual shop, you can still search for the best price and ask if they can match it. Some retailers have a price match guarantee. If you see something in a shop, search it up online and see if it's cheaper. If they can't price match, order the cheaper one online if you can wait for delivery.
You can even compare the prices of your groceries with apps like Trolley.co.uk. They compare prices at different UK supermarkets and tell you where you can buy the item cheapest. It might help you plan the supermarket you'll shop at that week. If you want to, and you're able to, you could visit a few different supermarkets and get the best deals at each one. This could take a bit of planning and takes more of your time.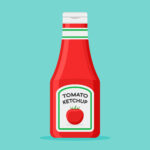 4. Compare prices per unit
Next time you're in the supermarket, check the price stickers underneath the products. In smaller writing, underneath the price, it usually lists the unit price of something. This lets you compare to see which deal is the best.
For example, a 342g Heinz Tomato Ketchup bottle is £1.85, and a 910g bottle is £3.49. It could take a bit of math to figure out which is the cheapest deal, but if you look at the unit price underneath, you'll see that the 342g bottle is £0.54p/100g and the 910g bottle is £0.38p/100g. This means that per 100g, the bigger bottle is 16 pence cheaper than the smaller bottle.
Beware of deals as well. Just because something is on deal doesn't mean you are getting the best price. Always check the unit prices or price history.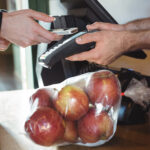 5. Don't get carried away with tapping
When spending is just a tap of your card, phone or watch, it's easy to forget sometimes that you're spending real money. Don't get carried away, and keep track of your spending.
Downloading your bank's app (if they have one) can help, as you can always check your balance wherever you are.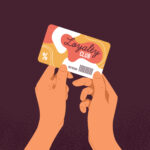 6. Store cards and loyalty cards
You can get some great deals if you have a store card or a loyalty card.
If you take out a store card to get discounts on purchases, the APR is likely to be high. If you can, make sure you pay the balance off at the end of every month, so you don't have to pay interest.
Check out our APR What? Understanding Borrowing blog to learn more about APR, credit score and the importance of making repayments on time. You could also take a look at our Good Debt, Bad Debt and Getting Help blog for information that might help.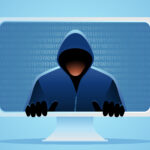 7. Be safe when buying online
Always keep your wits about you when you're buying online. If a deal is too good to be true, it usually is!
If you're buying from an unknown website, check TrustPilot to see if they appear there and what their score is. Read the reviews and trust your instinct. If you get scammed by someone selling online, you may not get the product you have paid for and risk getting more money taken from you. Find out more about keeping your money safe online from the MoneyHelper website.
If you're spending between £100 and £30,000 and have a credit card, use it to make the purchase. You have extra protection under Section 75 of the Consumer Credit Act – find out more about this on the MoneyHelper website. If you don't buy with a credit card, you'll have to apply for a Chargeback from your provider, which can be complicated and take time.
When logging into bank accounts or shopping accounts on public machines, always log out and don't ever tick the 'remember me' box.
If you have fallen victim to an online scam, you can report this to Actionfraud.police.uk. You can also contact CAB or Victim Support for support and advice.
Check out this Young Money Guide – Staying Safe With Money Online.

Further help
Meic – someone that's always on your side. If you're struggling and need to talk to someone or just have a question you'd like answered, then you can contact Meic anonymously and free by phone, text or instant message from 8am to midnight every day of the year. We'll talk through your options and help you find the best path for you going forward.
Apps and Websites to Help With the Cost of Living – Meic blog
MoneyHelper – a free service provided by the Money and Pensions Service. Making your money and pension choices clearer. Cutting through jargon and complexities, explaining what you need to do and how you can do it, putting you in control with free, impartial help that's quick to find, easy to use and backed by Government. Chat with them online, message on WhatsApp +44 77 0134 2744 or call 0800 138 7777.
Turn2Us – a national charity providing practical help to people who are struggling financially.
Welsh Government: Get help with the cost of living – find out what financial support might be available to you, from water, electricity and gas bills, to housing and benefits, to school and higher education.
National Debtline – A charity offering free debt advice to people in the UK. They have a Cost of living hub with all the latest information about the help available.