APR What? Understanding Borrowing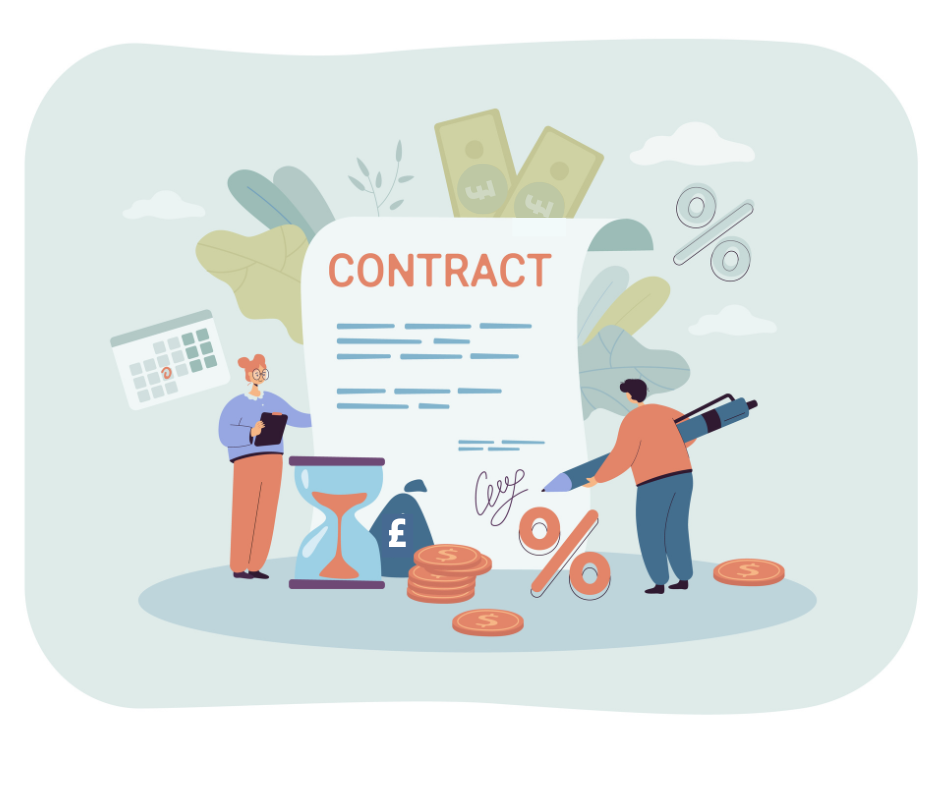 Understanding how borrowing works can be complicated if you're new to it. It can still be complicated even if you've borrowed before! This blog explains some borrowing facts as part of our Cost of Living Crisis campaign.
This article is also available in Welsh. I ddarllen y cynnwys yma yn Gymraeg – clicia yma
What are the main things to consider when borrowing?
Many different lenders will try to tempt you into borrowing so that you can buy the things you want. The current cost of living crisis might tempt or force more people to borrow.
Borrowing isn't free. Lenders give money to people because they make money from it. In most cases, you'll end up paying back more than you borrowed because interest is charged on it. If you can't make repayments every month, then your debt will build up and can spiral out of control.
Don't forget to think about what would happen if your circumstances changed. If you lost your job, would you still be able to afford repayments?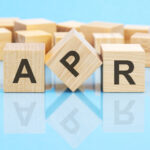 What is APR?
APR stands for Annual Percentage Rate. This is the percentage of money added on top of the amount you borrow – the interest. This amount changes based on how much you borrow, how good your credit score is (see below) and the current interest rate. It means you'll eventually pay back more money than you borrowed.
Any lender you borrow from should tell you what the APR is on that loan. You'll agree to this by signing a credit agreement that says you'll pay back the money owed and any interest on top.
The lower the APR, the better. Some lenders even offer 0% for a fixed time – but if that time passes and the loan still hasn't been paid, you'll then start paying a high APR on what's left to pay.
Make sure you understand the actual APR offered to you. Not everyone is offered the advertised APR (the representative APR) and is offered a different rate (a personal APR). Make sure you're aware of that before signing the credit agreement.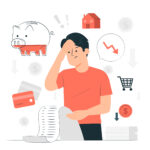 Why is it important to make repayments on time?
You usually make monthly payments, and the APR will be added as a percentage on top of what you pay. You'll be told the minimum you need to pay back per month. If you can, it's better to pay back more than the minimum (check to make sure there are no penalties for paying it back earlier). You'll pay the loan back quicker, so you won't have to pay as much interest on top. If you pay back the total amount you've borrowed at the end of every month, you'll never have to pay the interest.
This is also important when you have a 0% loan. 0% APR doesn't mean you don't make any payments for as long as the 0% offer lasts. You still have to pay the minimum monthly repayments on time. If you don't, you're breaking your credit agreement. They could withdraw the 0% offer and start charging a higher APR on the amount you have left to pay.
If you fail to make repayments on time, your debt will go up. This can also have a negative effect on your credit score, which could affect you in the future (see below).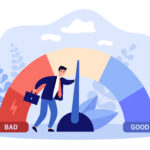 What is a credit score?
A credit score is based on your credit report. This is information held about you that looks at your borrowing history. Lots of things can affect your credit score – how many different accounts you have; how long you've had them; if you're making payments on time; how much of the available credit you're using. All this gives you a credit score, and lenders use this to calculate the risk of lending money to you.
If you have a good credit score, you're more likely to pay back your loan and be seen as less of a risk. Your credit score can also affect how much lenders are willing to lend you and how much interest they will charge on your borrowing.
You need to borrow money to be able to build a credit score. If you've never borrowed, then it's difficult for them to calculate how much of a risk you are. Sometimes it's good to have a credit card to start building up your credit score, even if you don't actually need one. Make sure you pay it all off at the end of the month so you don't have to pay any interest.
Paying off your debts is really important. A bad credit score now could affect your borrowing in the future when you need to make important purchases like a car or take out a mortgage.
MoneyHelper has advice on checking your credit score and things you can do to improve your score here.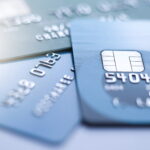 What type of borrowing is there?
Not all debt is bad – there's good debt and bad debt. Good debt can help you develop and earn more money – like student finance, buying a car, getting a mortgage or investing in a business. Bad debt doesn't necessarily help develop you or increase your chances of making more money. Find out more about this in our blog Good Debt, Bad Debt and Getting Help
Below is a list of some borrowing options. Click each one to find out more about them on the MoneyHelper and Citizens Advice websites.
MoneyHelper has a Credit Card Calculator and a Loan Calculator on their website. You can use these to find out how much your borrowing will actually cost or how quickly you can pay everything off.

Further help
If you're struggling with debt or want further information, below are some organisations that may be able to help. Check out our Cost of Living Crisis campaign for more money tips and information.
▪️StepChange – Debt charity providing debt advice, helping people regain control of their finances and lives. Start a StepChange online debt advice session here or call on 0800 138 1111.
▪️National Debtline – A charity offering free debt advice to people in the UK. They have a Cost of living hub with all the latest information about the help available.
▪️Meic – someone that's always on your side. If you're struggling and need to talk to someone or just have a question you'd like answered, then you can contact Meic anonymously and free by phone, text or instant message from 8am to midnight every day of the year. We'll talk through your options and help you find the best path for you going forward.
▪️Apps and Websites to Help With the Cost of Living – Meic blog
▪️MoneyHelper – a free service provided by the Money and Pensions Service. Making your money and pension choices clearer. Cutting through jargon and complexities, explaining what you need to do and how you can do it, putting you in control with free, impartial help that's quick to find, easy to use and backed by Government. Chat with them online, message on WhatsApp +44 77 0134 2744 or call 0800 138 7777.