Top Tips For Creating a Budget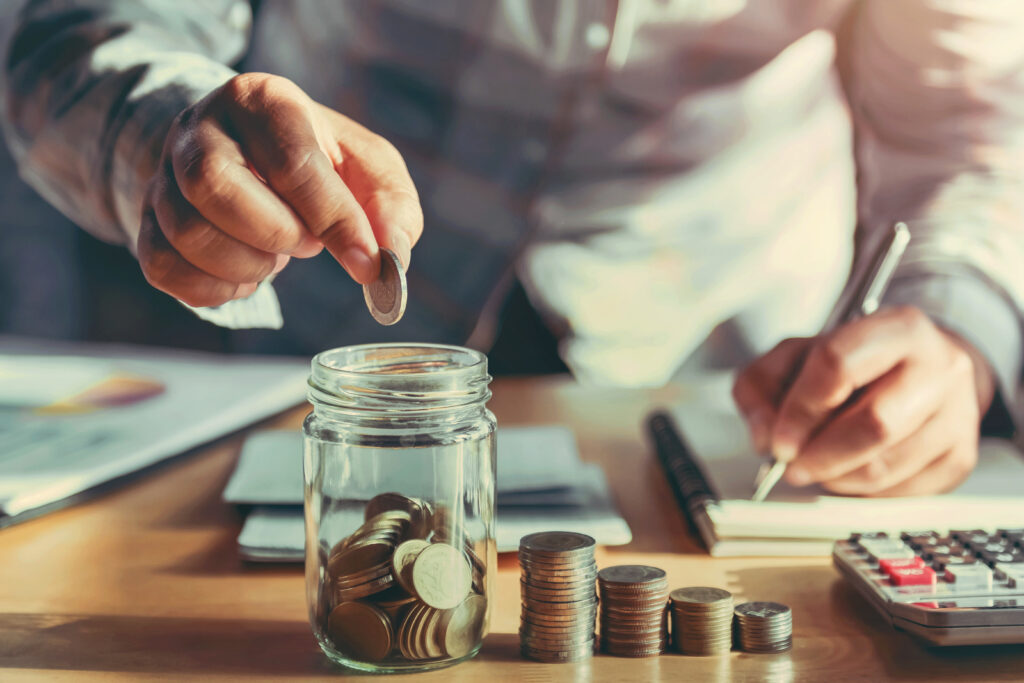 Learning how to budget is one of the most important things you can do to keep your head above water. As part of our Cost of Living Crisis Campaign, we look at how to create a simple budget, suggest some budgeting tools and check if budgeting apps are a safe option.
This article is also available in Welsh. I ddarllen y cynnwys yma yn Gymraeg – clicia yma
Learning how to budget is the best way to ensure you have enough money to live every month. When you know how much you need to keep aside to pay for the essentials, you'll know how much you have left to pay for the extras. And if there isn't enough money coming in to cover the essentials, then it's time to look at where cuts can be made and what help is available to you.
Creating a simple budget
Step 1
Create two columns. In the first column, write down everything that comes in every week/month/year – your income.
Think about wages, benefits, pocket money, grants and so on.
Step 2
In the second column, write down everything that goes out every week/month/year – your expenditure. This will probably be a longer list than step one.
Think about rent, loan repayments, utility bills (gas, electricity, water), broadband, tax, insurance, phone contract, transport, membership payments, clothes, haircuts, socialising and so on. Don't forget about the unexpected extras, like birthday presents.
You may find standing orders or direct debit payments going out of your bank for things you'd forgotten about. If you don't need them anymore, cancel them.
Step 3
Add up everything in your income column and make a note of the total at the bottom.
Add up everything in your expenditure column and make a note of the total at the bottom.
If your total income is more than your total expenditure, then you know you have enough money to cover all your expenses, and perhaps some left over to go into savings.
If your total income is less than your total expenditure, then you are spending more than is coming in and risk using up your savings (if you have any) and getting into debt.
This is a basic, simple way of looking at your budget. To create a more in-depth budget, then take a look at some available budgeting tools.
▪️MoneyHelper has a great Budget Planner tool on their website where you can input all your details. You can save your progress and go back to it later.
▪️MoneySavingExpert has lots of information on budgeting on The Budget Planner information page – scroll down to download their free budget planner spreadsheet.
▪️The Family Building Society has created several guides for young people, including this Budgeting Basics guide for 7 to 11-year-olds – it's never too early to learn. They also have a Saving For The Future guide for 16-18-year-olds and a Preparing for Independence guide for 14-16-year-olds.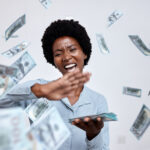 If you have money left over
If you have more money coming in than going out, think about starting a savings account if you don't already have one. You can save up for more significant purchases or prepare for unexpected costs.
MoneyHelper has a page explaining all the different types of savings accounts so you can see which one may be best for you.
Money Saving Expert has a guide listing the top savings accounts available, which is updated daily.
Or if you have credit cards or a loan to pay off, then the interest (the money that is added every month on top of the money you still owe them) charged on these is most likely higher than the interest you would make on savings. It's better to use any money you have left over to pay these off quicker.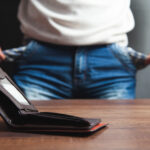 If you don't have enough money
If things are tight, or there's not enough money coming in, then look at all the items listed in your expenditure column. See if there are things you could cut down – or cut out. Make sure you are realistic about what you're cutting out and that it is achievable. Maybe you've let contracts roll over without comparing prices to see if you could get cheaper. Perhaps there are benefits that you are entitled to that you haven't claimed.
Check out the blogs in our Cost of Living Crisis Campaign for more help figuring these out.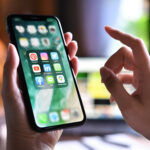 Budgeting Apps – Are they safe?
A budgeting app can be a great way to help you plan your budget and see how much you have left over to spend or save each month. Not to go into too many complicated details, but they work through open banking. This means your bank can share your data with third parties safely through APIs if you give them permission. The budgeting app can then access your data and help you manage your money. You can plan your budget, see how much you have leftover, and even automatically save what's left at the end of the month.
There are lots of apps out there, so we aren't going to start recommending any here, but make sure you research the app you're thinking of using before giving them any personal details. You'll find a list of apps and websites to help with the cost of living in our other blog.
Which? (a not-for-profit, independent, impartial organisation that helps consumers make the right choices) has more information and some recommendations in their Best Budgeting Apps blog.

Further help
▪️Meic – someone that's always on your side. If you're struggling and need to talk to someone or just have a question you'd like answered, then you can contact Meic anonymously and free by phone, text or instant message from 8am to midnight every day of the year. We'll talk through your options and help you find the best path for you going forward.
▪️Apps and Websites to Help With the Cost of Living – Meic blog
▪️MoneyHelper – a free service provided by the Money and Pensions Service. Making your money and pension choices clearer. Cutting through jargon and complexities, explaining what you need to do and how you can do it, putting you in control with free, impartial help that's quick to find, easy to use and backed by Government. Chat with them online, message on WhatsApp +44 77 0134 2744 or call 0800 138 7777.
▪️Turn2Us – a national charity providing practical help to people who are struggling financially.
▪️Welsh Government: Get help with the cost of living – find out what financial support might be available to you, from water, electricity and gas bills, to housing and benefits, to school and higher education.
▪️National Debtline – A charity offering free debt advice to people in the UK. They have a Cost of living hub with all the latest information about the help available.