5 Benefits Of Your Online Identity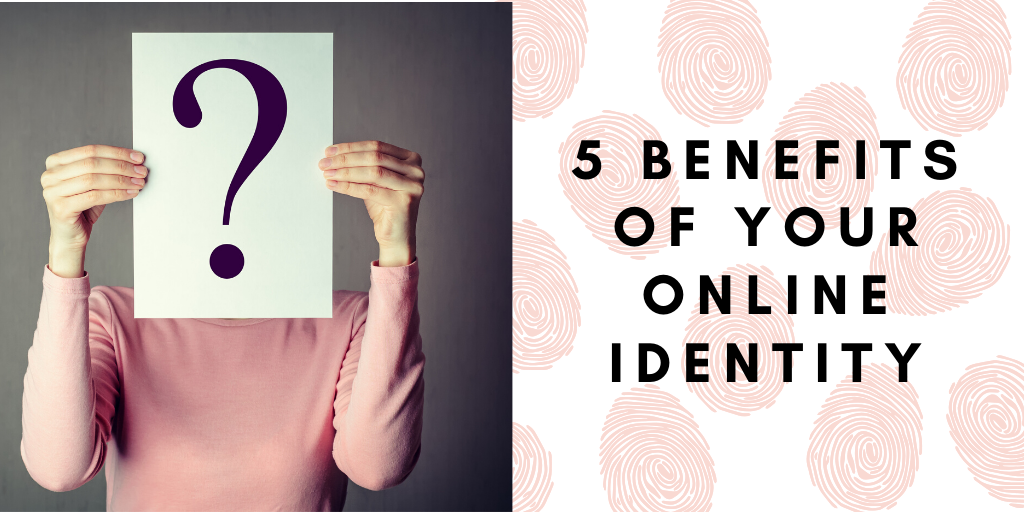 We all know just how easy it is to set up a social media account, whether that's Facebook, Instagram, Twitter or Snapchat – most of us has set up at least one before.
I ddarllen yr erthygl hon yn Gymraeg, clicia yma

Guest Blog by Caitlin Jones
When used properly, and with good intentions, there are wonderful benefits to embracing your online identity. Here I'll take a look at 5 of them.

1. Representation
Knowing what your intentions are when using social media is the first step to figuring out how to represent yourself. Does your identity need to represent your social life or your professional persona?
There are so many ways for people to find you online these days. Friends, family, potential employers can all see what you've been up to, so the way you represent yourself can be very important. Imagine that you've applied for a professional job and your potential employer goes on the Internet to find out more about you. If they find lots of photos of you partying and negative comments, then would this have an effect on their decision to employ you or not? But if they found that you were using your online presence to network, share information related to your work etc., then this could have a positive effect on their decision to employ you.
When representing yourself online think how you can use your social profiles as tools to create opportunities in the real world.

2. Expression
To express yourself is widely encouraged on social media and there are various platforms and options out there to choose how you'd like to do this. You may choose to express yourself through videos on YouTube, conversations on Twitter or pictures on Instagram – there are loads more to choose from too.
For people that have been victims in real life, like being bullied, expressing yourself online can be a safer environment to do this, as there can be a lot of encouragement given online. But with the encouragement comes judgement as well, thinking specifically about TROLLS. But there are things you can do to protect yourself from hate before it even reaches you. I put together these 'Self Defence Online: Top Tips' that I hope will help.

3. Hobbies
It's 2020 and it's easier than ever to take your hobbies to the next level. No matter what you're into whether its knitting or spitting bars you can make something more of yourself if you integrate your hobbies with your online identity.
Perhaps you have made something you'd like to sell or feel you have something positive to share with others, building your profiles around your hobbies can increase reach and sales.
Perhaps you haven't found a hobby to suit you? Here's where you can use your online identity to find one. Every website you interact with has its own idea of your identity because each one you visit sees you and your characteristics differently. So, put simply, the more you interact with things of interest, the more suggestions websites will give you of things which may appeal to you.
You can also like and share posts from people who are not well represented online, or who are doing something to tackle representation gaps. Sometimes people worry what others will think if they like or share something a bit different, but there are lots of people doing great things online who we can all help to feel included and celebrated.

4. Community
So, you've found what interests you and now you'd like to meet some likeminded people. There are thousands of online communities and groups who interact daily, finding one another based off the content posted to their profiles.
This can be the perfect opportunity for you to start conversations, share knowledge on specific topics and broaden your horizons on things of interest to you.
Online communities can often be brought to life as many arrange meet ups and networking events-make sure you attend these in public venues ONLY and let others know your whereabouts.
It's also a great tool in terms of growing your accounts as you can all interact and share content.

5. Brand
Some people like to represent themselves online as exactly who they believe they are, or aspire to be. Some use their online identity to represent the things they like, find funny or think is cool.
An online identity can offer social benefits to people with physical and sensory disabilities especially. The flexibility of online media gives them control over whether they choose to tell people about their impairments or not, it may not be possible for them to be able to do this in real life interactions.
Your online identity is not the same as your real-world identity because the characteristics you represent online differ from the characteristics you represent in the physical world. You can choose to be the best version of yourself online, or it might give you the freedom to be the most honest and relatable version of yourself.
It's about the freedom. There are no limits and no rules.
---
In a world where negatives are often dwelled on, let's remember the benefits of an online identity. While there are no rules, good intentions should always be on the frontline, and when used to its advantages your online identity can bring many opportunities.
Let's work together for a better Internet.
---
If you're worried about anything, whether that's to do with being online or anything else in life, you can always speak to our Meic advisors who are here to help between 8am and midnight, 7 days a week.