The Things That Make Us Happy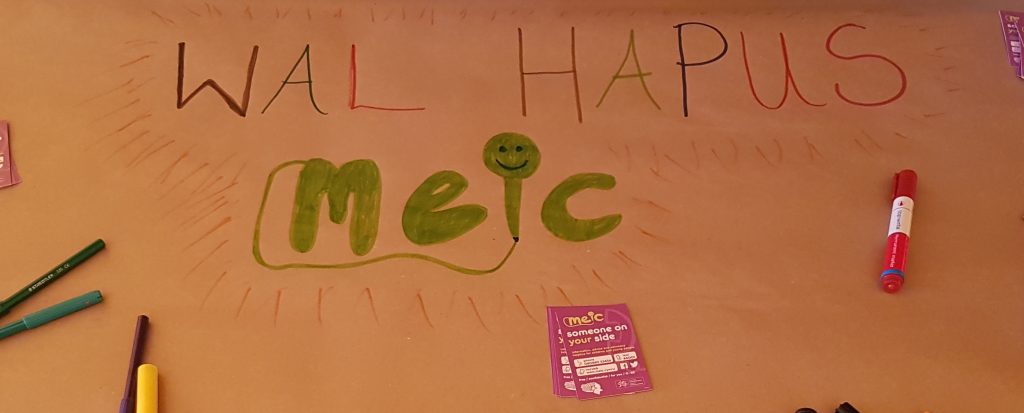 What makes the children and young people of Wales happy? We decided to find out.
(Gellir darllen yr erthygl yma yng Nghymraeg hefyd – I ddarllen y cynnwys yma yn Gymraeg, clicia yma)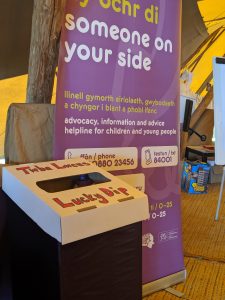 Running a stall for three days at this year's Urdd Eisteddfod in Cardiff Bay we had great fun meeting with a lot of you who were visiting the Maes or competing. We loved having a chat with you and telling you all about Meic.
We had a Happy Wall (Wal Hapus Meic) that we asked you to fill with the things that make you happy and we had some great results. Everyone that took part got to have a dip in the Lucky Dip as well and got to take a Meic goodie home with them.
So what were the most popular things that made you happy? Football, dancing, rugby, friends, family and cats! There were loads of other things too, so take a look at our word clouds from each of the days.
Day 1
Football, best friends and dancing

Day 2
Rainbows, cats and Wales
Day 3
Family, food and music
We hope to see more of you at future events across Wales.
Contact Meic
Don't forget to do what makes you happy. If you're struggling and need some help with anything then remember you can always call Meic.
Meic is an information and advocacy helpline for children and young people aged 0-25 in Wales. We are open 8am to midnight, 7 days a week. You can contact us free on the phone (080880 23456), text message (84001) or online chat.