Should I Download The NHS Covid-19 App?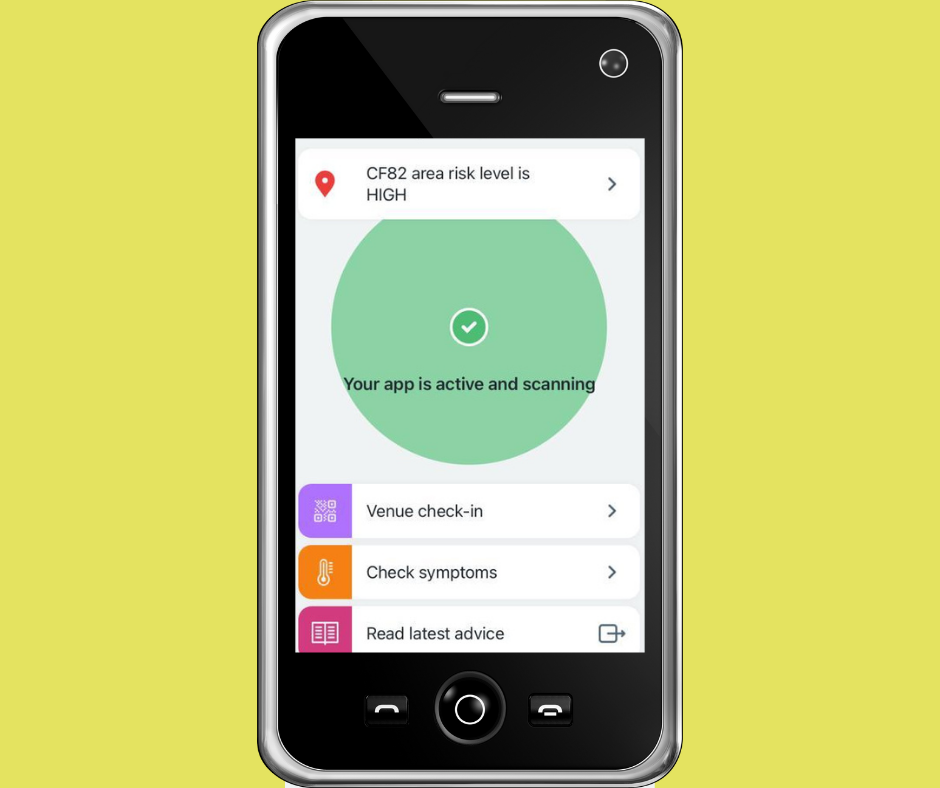 If you're over 16 then the Welsh Government and the NHS are encouraging you to download an app aimed to help reduce the spread of Covid-19. But some people are worried about downloading such an app on their phone. So here we take a look at some of the questions you might have.
 I ddarllen yr erthygl hon yn Gymraeg, clicia yma
The NHS Covid-19 app was launched on 24th September in Wales and England.  There is no rule stating that you have to download it but they encourage people to do so because it can help alert you if you've been close to someone who has tested positive for Covid-19.
How does it work?
The app uses your phone's Bluetooth so it can log when you are near other people who use the app, how long you're near them, and how close you are to them. This means that if they test positive for Covid-19 (and log this on the app) then you'll be alerted to this, even if you don't know that person.
It will advise you to self-isolate and also has a section where you can check symptoms, book yourself in for a test and get your results.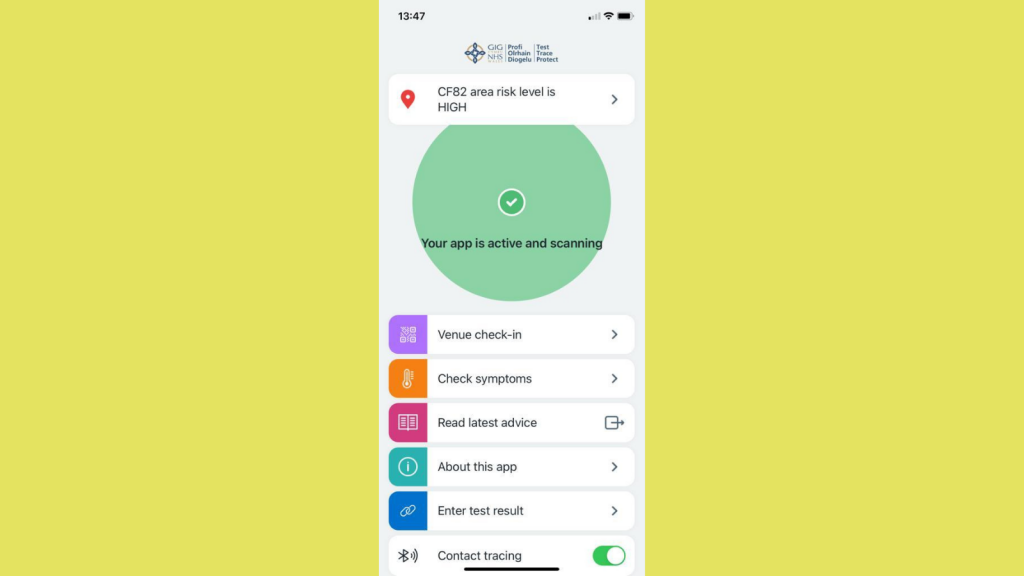 What information do they need from me?
The only information that they will ask for is the first part of your postcode (e.g. LL54), as this will tell you what the risk level is in your local area. They won't ask for you name or e-mail and won't be collecting any personal information about you.
What does the app do?
As already mentioned, the app keeps a track of your contact with other people so that you're alerted if you've been in contact with someone who's tested positive.
Alert: lets you know the level of coronavirus risk in your postcode area
Trace: get alerted if you've been near other app users who have tested positive
Check-in: use your phone to scan QR codes displayed in pubic places. You'll get an alert if you've checked in somewhere where you may come into contact with coronavirus in the last two weeks.
Symptoms: check your symptoms to see if it could be Covid-19 and see if you need a test.
Test: helps you book a free test and get your result quickly through the app
Isolate: keep track of your self-isolation countdown and access to relevant advice
What about my privacy?
The app has been designed with user privacy in mind, so it tracks the virus, not the people. Each device (your phone) gets a random ID and this can be exchanged between devices via Bluetooth. These unique random IDs regenerate frequently to add an extra layer of security and keep you anonymous.
You're not asked for any personal information; you don't even need to give your full postcode, just the first half so that your local area can be identified to manage local outbreaks.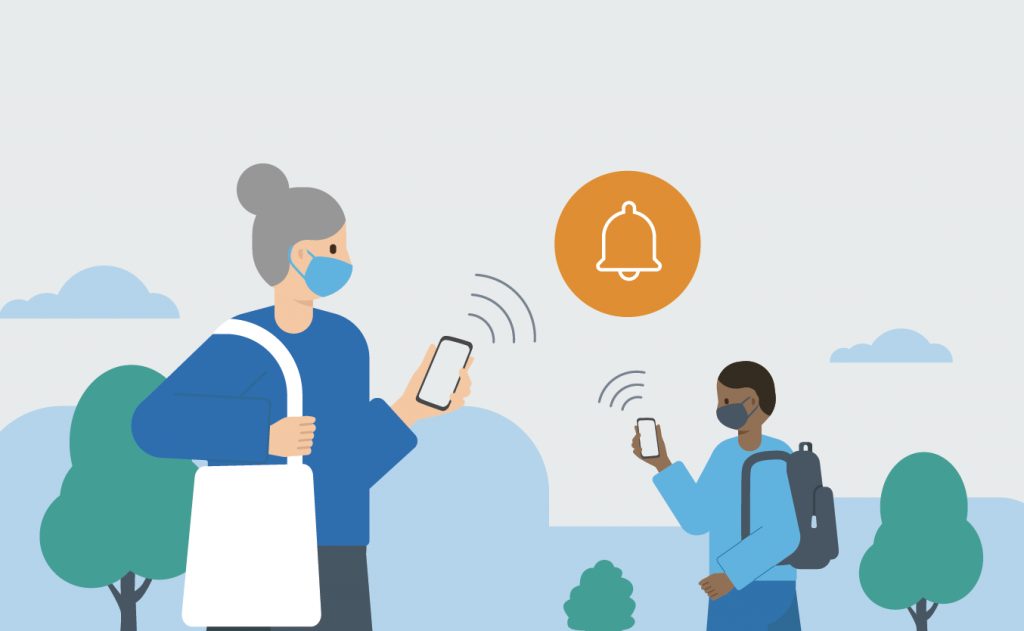 How does it work?
Once you've installed the app on your phone, it can detect other nearby phones that are also running the app. It measures how close you've been to other devices running the app and for how long. This means that it recognises if you've been near someone who has tested positive for coronavirus and you'll be notified and asked to self-isolate.
What permissions do I need to give on my phone?
For the app to work, your phone will ask you to allow a number of permissions:
Bluetooth needs to be turned on.
Exposure Notifications must be allowed for the contact tracing to work.
Android phones require Location Services, so you'll be asked to turn this feature on. The app does not use location services itself, and cannot track your location.
Notifications must be turned on so the app can send you alerts.
You must allow camera access, so you can check-in at venues by scanning QR codes displayed.
What if I test positive for coronavirus?
If you report a positive coronavirus test result on the app, other app users who've been near you in the last 2 weeks will get an alert. This will tell them that they may have been exposed to the virus. To protect your privacy, they won't be told who this person is, or when the contact happened.
What data do they collect?
The main information it collects is the first half of your postcode, details of venues you've checked-in to and any symptoms you've entered, but it also collects other information in the background.
The Google and Apple Exposure Notification (GAEN) API collects other app users random identifiers that are broadcast over Bluetooth. The app also records a number of anonymous analytics like the make and model of your phone, the version of the app you're using, and data usage so that they can make future improvements to the app.
They will also notify the NHS how many users in your postcode area have reported symptoms (or may have been exposed). This will be used to plan your local NHS resources, and to help learn more about the spread of the virus.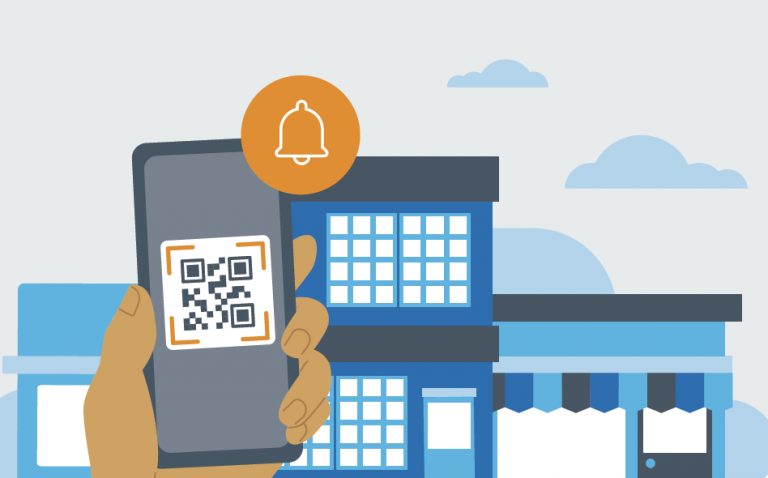 How do I check in to venues?
Always keep an eye out for QR codes displayed at different participating venues. Open the app, choose 'Venue check-in' and this will open up your camera to take a picture of the QR code. The venue will then be confirmed on screen.
Will this use my data?
No. The big mobile networks have agreed that they will not use people's data allowance to use the app. This includes Vodafone, Three, EE, O2, Sky and Virgin.
Will I have to follow other Covid-19 rules if I download the app?
The app will be a major support to trace contacts and try to slow the spread of the virus, but people are reminded that they should be following the rules and regulations set by the Welsh Government to keep Wales safe.
Keep a social distance of 2 metres
Wash your hands regularly
Work from home where possible
Follow local lockdown restrictions
Follow the rules about meeting people (different if you're in a local lockdown)
Stay at home if you, or anyone in your extended household (bubble) is showing symptoms.
Can I delete the app?
You can delete the app at any time. If you do, you won't get any alerts or notifications if you've been near anybody who has tested positive for Covid-19.
Download the app through Apple App Store or Google Play