Black History Month – Betty Campbell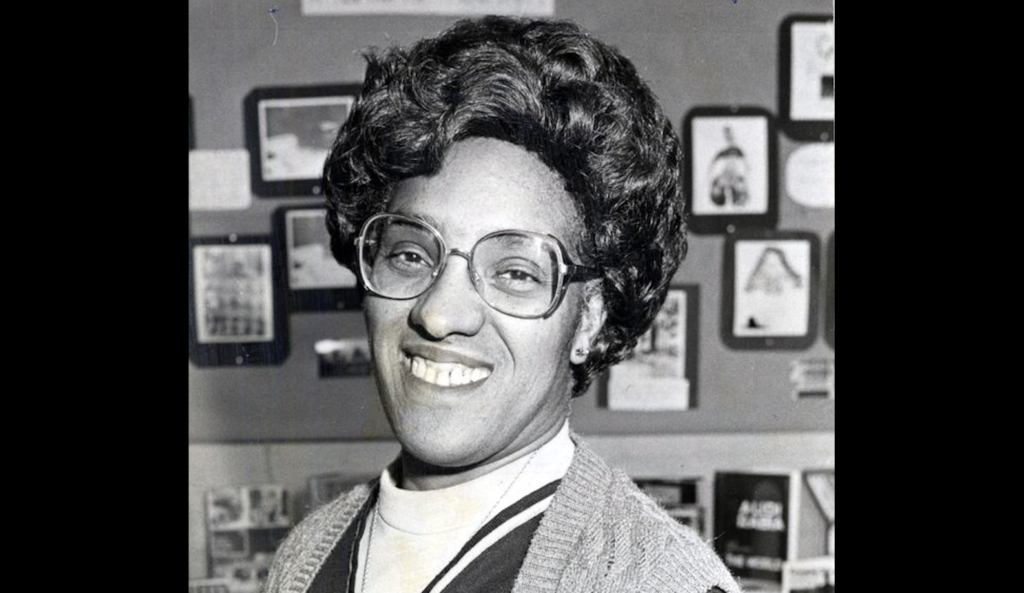 October is Black History Month a time to celebrate the contribution that people from African and Caribbean backgrounds have made to the UK and to understand black history and culture better. We take a look at Betty Campbell, an inspirational black woman from Wales who worked hard to educate on black history, racism and racial equality.
This article is also available in Welsh – I ddarllen y cynnwys yma yn Gymraeg – clicia yma
A statue of Betty Campbell was unveiled in front of huge crowds in Central Square Cardiff on 29th September 2021. She was chosen from a BBC Wales poll of Hidden Heroines to be remembered in this way. This statue also has huge importance after the First Minister asked for an audit (an examination) of statues, street and building names following the Black Lives Matters protests last year. The audit found that there were no statues of named individuals of black heritage in outdoor public spaces in Wales. Betty is leading the way once again with her statue now standing proudly in the Capital City.
This following blog was originally written by a young person as part of The Future is Feminist campaign for theSprout in June 2021.
Betty Campbell's Early Life
Betty Campbell was born in Butetown, Cardiff on 6th November 1934. She came from a poor household but worked incredibly hard at school resulting in her being top of her class. Winning a scholarship to study at Lady Margaret High School for Girls, she hoped to become a teacher. This was her dream job from a young age.
Whilst at school, she faced lots of discouragement from one of her teachers. They told her that it would be very difficult to overcome the problems that came with being a working class black girl. Despite this discouragement and challenges due to her background, class, race, gender, and becoming pregnant at the age of 17, Betty went onto follow her dreams.
With three children, Betty enrolled at Cardiff Teacher Training College (now Cardiff Metropolitan University) in 1960. She was 1 of only 6 female students to be admitted.
Betty Campbell's Career
After graduating, she bagged her first job at a school in Llanrumney. Soon after, Betty found her way back to her birth town of Butetown and landed a teaching job at Mount Stuart Primary School, where she taught for 28 years. In the 1970's, she became Wales' first black headteacher at this school. She made an effort to teach children about racism, black history, slavery, and apartheid. This was something that wasn't being taught in other schools in Wales. She later took this education into her own community.
After her teaching career, Betty became involved in politics. Between 1991 and 1995, Betty became a Butetown councillor on Cardiff City Council. From 1999 to 2004 she served as an independent councillor for Butetown on Cardiff Council. She even became a member of the Home Office's Race Advisory Committee and the Commission for Racial Equality. She also helped to create Black History Month.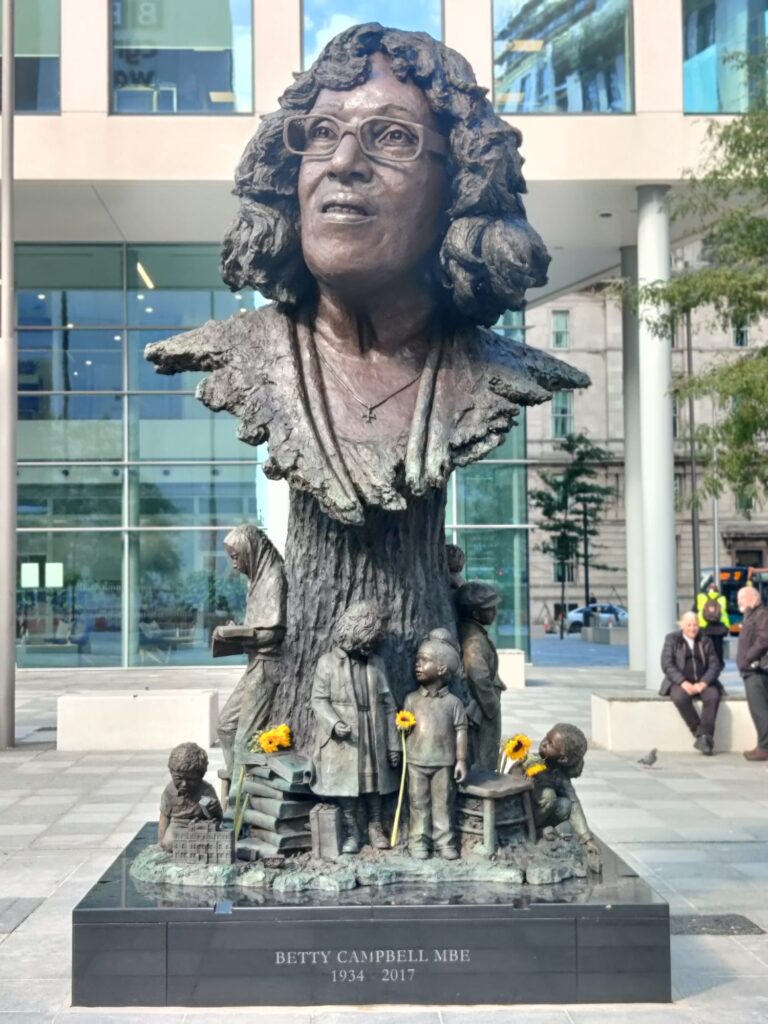 Why is Betty Campbell famous?
Betty Campbell is a hidden Welsh hero mostly known for being a community activist and Wales' first black headteacher. She was awarded an MBE in 2003 for her services to education and community life.
Betty Campbell died on 13th October 2017 in Butetown at the age of 82. In 2015, just 2 years before her death, Campbell received a lifetime achievement award from Unison Cymru's Black Members' group, She was awarded for her contribution to black history and Welsh education.
Why is Betty Campbell an inspiration?
Betty was constantly told that she was not good enough and faced many barriers along her journey, from her teachers to parents of her students! Despite this, she used her voice and platform to raise awareness of racism and better educate her community on issues of racial equality.
"I was determined that I was going to become one of those people and enhance the black spirit, black culture as much as I could."

Betty Campbell
Betty's ambition to keep following her dreams despite the adversity and racism is inspirational.
Keep an eye out for any Black History Month events happening in your area. The Black History Month website shares some events happening in Cardiff and Aberystwyth on their listings pages.