What Are Your Options on Election Day?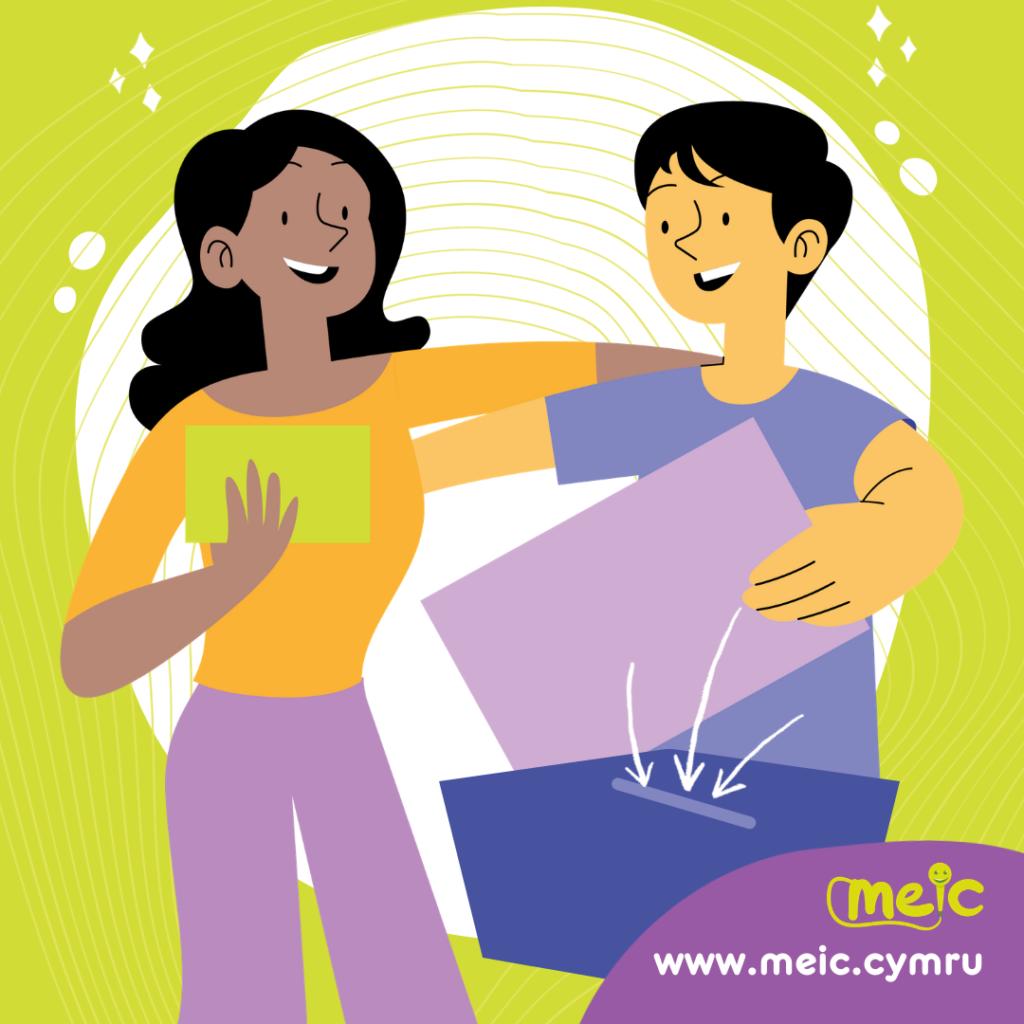 So you've registered to vote but do you know what you're actually voting for on Election Day? We take a look at what options you'll have on your ballot papers on 6th May in the Senedd and Police and Crime Commissioner Elections.
I ddarllen yr erthygl hon yn Gymraeg, clicia yma
If you've registered to vote then you'll get a poll card in the post with all your details on it.
On Election Day
On 6th May, any time between 7am and 10pm, take your poll card, a pen or pencil and a mask to your polling station. There will be screens, social distancing markers and hand sanitizing stations at the polling stations to create a Covid safe environment.
If you're 16 or 17 you'll be get two ballot papers for the Senedd election. Those over 18 will get an extra ballot paper for the Police and Crime Commissioner election.
If you have to self isolate because of Covid then you don't have to lose your vote. You can choose someone you trust to go to the polling station and vote for you. This is called an emergency proxy vote. You can apply for this up until 5pm on the day of the election.
We'll have to wait a bit longer this year to find out who's won. The count is expected to take longer to create a Covid safe environment for the counters. They won't be counting through the night as the usually do, and won't start until the day after Election Day. It's expected to take two days.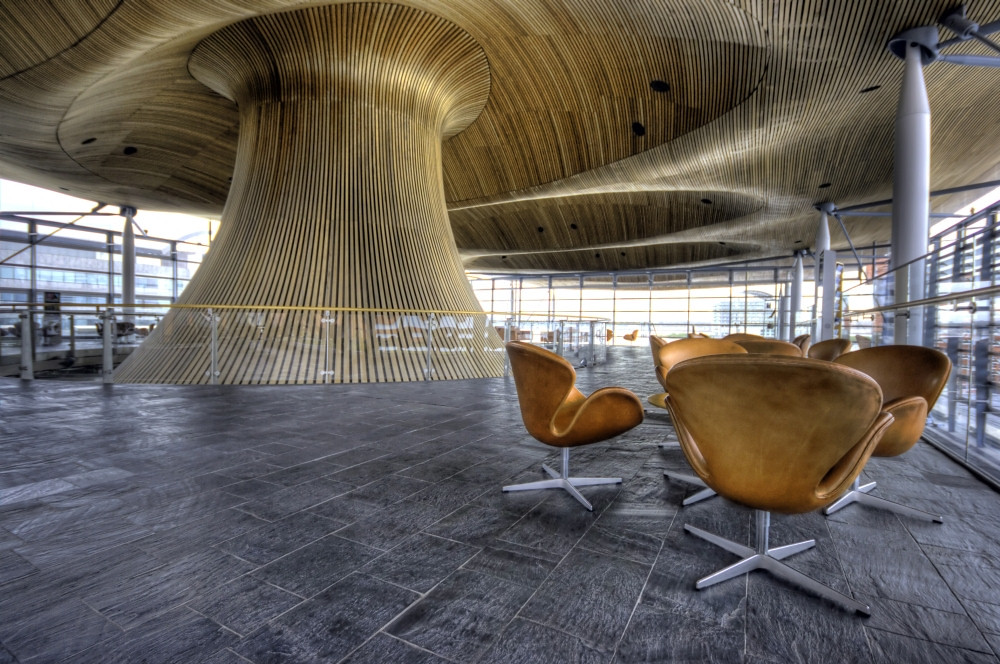 What is the Senedd?
The Senedd makes laws and sets taxes in Wales. It oversees the work of the Welsh Government, formed from the party or parties that hold the most seats in the Senedd. The Welsh Government makes policies in devolved areas like health, education, transport etc. These are areas that the UK parliament don't make decisions on in Wales. The Senedd checks to make sure that they are doing what they are meant to be doing and spending money correctly.
The Senedd has 60 members that are elected by the Welsh public. There will be five members representing you and your region. One is for your local area and the other four are for the region you live in.
Check out the video below to see what powers the Senedd has.
What votes do I have in the Senedd election?
For the first time in Wales, 16 and 17 year olds will be able to vote in a National election. Make sure that your voice is heard.
You'll be given two ballot papers for the Senedd Election. One to vote for your constituency member and one for your regional members.
Constituency member – You will be voting for the person that you want to represent you and your local area. They wil either be connected to a political party or be an independent member (not connected to a political party). The candidate with the most votes will become one of the 40 constituency members elected into the Senedd.
Regional member – In the regional member vote you will be voting for the political party, or independent candidate, that you want to represent your region (either North Wales, Mid and West Wales, South Wales East, South Wales West or South Wales Central). The way that these 20 members are chosen is a little more complicated. They are chosen from the number of votes they got as well as the number of constituency seats the party (or individual candidate) has won in the region.
What is the Police and Crime Commissioner election?
You must be 18 or over to vote in the Police and Crime Commissioner election. You'll be choosing a candidate that you want to oversee your local police force. They aim to cut crime and ensure your police force is effective. You live in one of four police force areas, either South Wales, North Wales, Gwent or Dyfed-Powys Police. You can search who the candidates are in your area. Put your postcode in the search box on the Choose My PCC website.
Nobody that represents you?
If there isn't a candidate that you want to vote for, you don't agree with their party politics, or you don't feel that you're being represented in politics, then your vote still counts. You can protest this by choosing to spoil your ballot. This is more effective than simply not turning up to vote. Not turning up tells them you're not interested. Spoiling your ballot tells them that you're not satisfied.
It might sound strange to encourage someone to go out and spoil a ballot paper but spoilt ballots are counted along with the other votes – so you will be heard. If there are a high number of spoilt ballots then this indicates that a lot of people didn't feel represented. It might make them look at their policies in the future and make changes to try and attract these votes.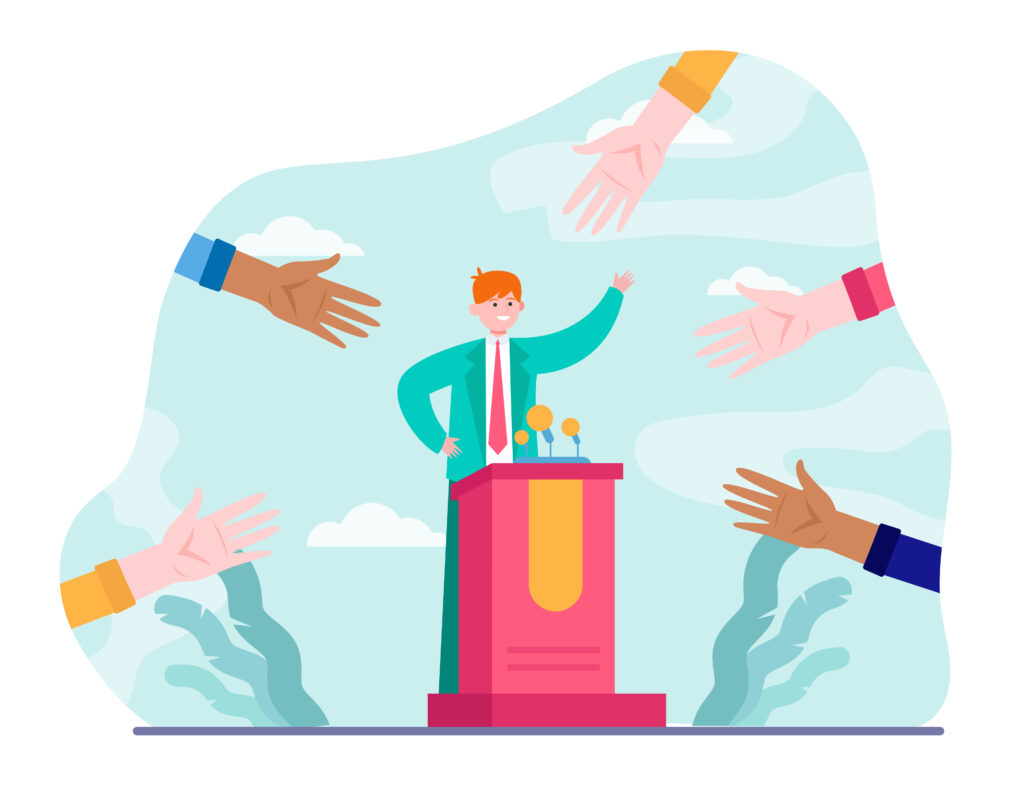 Find your candidates
If you'd like to check out who the candidates are in your area and what their policies are then The Electoral Commission has a search facility on their website. You just have to pop in your postcode and it will come up with a list of constituency candidates, regional candidates and your Police and Crime Commissioner candidates. There is also a clickable link on the bottom of each list of candidates where you can find out further information about each one.
You might see a lot of stuff about the candidates and political parties on your social media feeds or on the Internet in the run up to Election Day. Just because you're seeing it and reading it doesn't make it true. There's a lot of misinformation published and it's good to clue yourself up on how to spot what's real and what's not. Don't get sucked in and check out this great guide on Hwb with top tips to help Stop the Spread of Misinformation.