Is What You See On Instagram Real?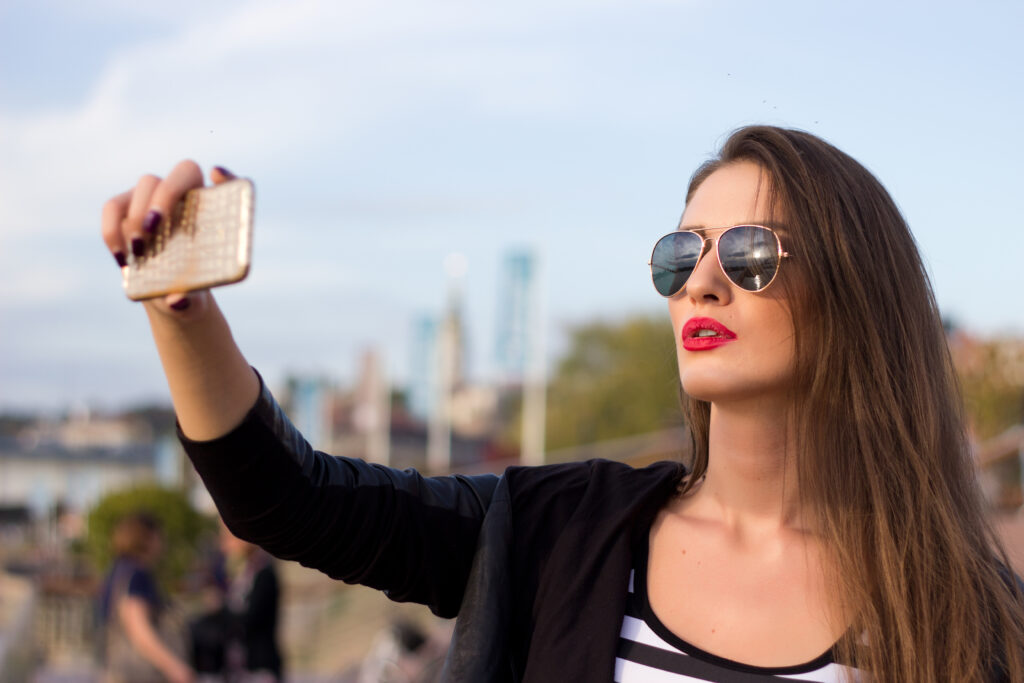 Do you ever find yourself in a fit of envy when you're scrolling through Instagram? These people with their perfect lives, clear skin, amazing clothes, loving partners, dreamy holidays and blissfully happy lives. Enough to make anybody feel pretty rubbish about their own lives in comparison.
I ddarllen yr erthygl hon yn Gymraeg, clicia yma
It's hard not to compare your life to others. When you're stood in front of the mirror, squeezing that spot, having just argued with your parents and bored out of your mind because you don't have anywhere to go or anything to do. Living your life through the imaginary lens of social media can be an escape, but it can also be harmful if you don't realise that what you're buying into is probably not real.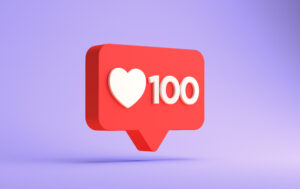 Life through the (filtered) lens

Repeat after me – "Instagram is not real life"!
Those people you look up to probably don't really live that perfect life. Instagram influencers they make an income from their accounts. When they get big followings they get sent free things and are paid to promote stuff, and so they need to keep up the farce of this perfect life.
Have you heard of VSCO girls? The scrunchies, hydro flasks, reusable straws and save the turtles. So called after the VSCO editing app that they use to make their images look flawless. These teenage girls are using apps to edit their lives, stripping the things that make them unique to become edited carbon copies of each other. Sksksk!
And VSCO is just one editing tool; there are tons of them. Social media apps have their own built in filters, even your smartphone has it's own filters. It's probably easier to show a filtered version of yourself than it is to show a real life version of you these days!
Shattering the illusion

There are lots of accounts out there that aim to shatter the illusion of these perfect Instagram lives. People like photographer Kim Britt who uses her @embracing_reality account to show Social Media Vs. Reality to her 35k followers. She shows how different angles and poses can make all the difference.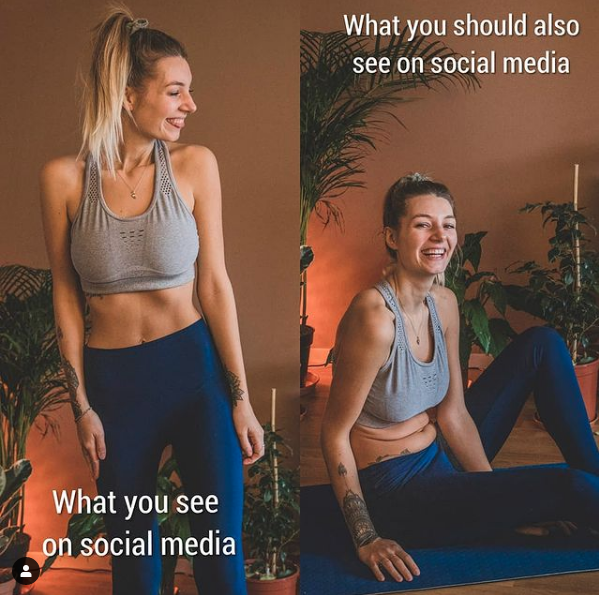 Travel blogger Martina Saravia (@tupisaravia) was called out online when she was caught editing the same clouds into her holiday photos to share with her 305k followers.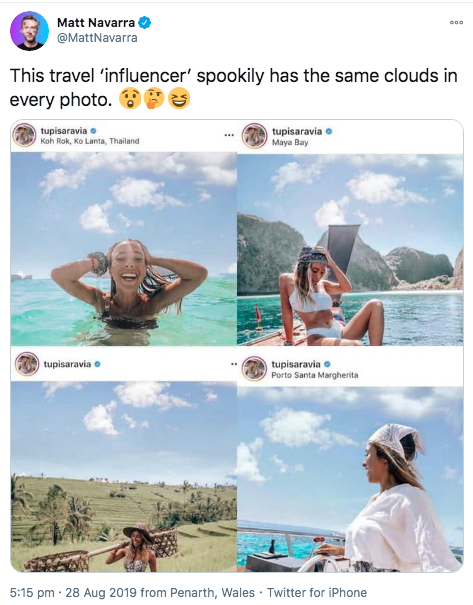 Take this image from @lenaksj Twitter account that shows how easy it is to create luscious looking images from a mundane flower stand in the middle of an arts and crafts shop. You could say that this photo was taken anywhere and be none the wiser.
Video creator @GeorgeMason fooled his 92k Instagram followers that he'd gone on a trip around Europe from the comfort of his own home thanks to his Photoshop skills. And people were lapping it up (except a few who rumbled what was going on).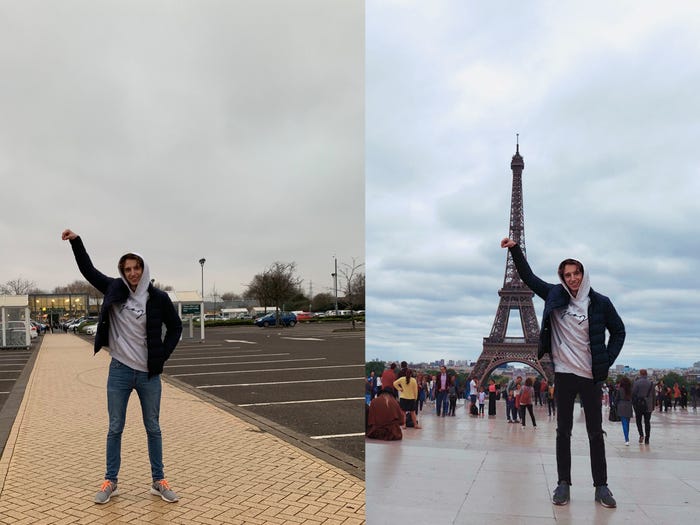 Influencer @natalia_taylor also managed to pull off fooling her 366k followers by convincing them she was in Bali when she was actually just taking photos in Ikea. Most of her followers believed her set up, even though it happened in the middle of a Covid-19 pandemic.
Be realistic – don't get sucked in!

It's very rare for you to see the bad days, the 'real' emotional moments on Instagram. But would you really want to watch someone living a 'normal life' just like you? The mundane day to day tasks. Wearing comfy joggers and your favourite old hoodie with a stain down the front. Crying, because you feel rubbish. Laughing so hard that you snot. Chatting to friends about nothing. Binge watching series after series on Netflix. Sitting in your messy room eating junk food. Yes real life can be boring, it can be great, it can be rubbish, but it's usually normal, and that's ok.
You shouldn't be using social media to get approval from others. Life isn't about getting the most likes; if you're not careful it can become addictive. Instagram is an artificial reality and you have to be aware of that. If not it can be really bad for you. It can make you feel that you're not good enough. It can leave you with body image issues, low self-esteem, anxiety and depression if you're constantly comparing yourself to the unachievable fake, filtered and edited lives you see online.
But while social media can have negative effects it also has its positives. It connects, supports, is entertaining and fun. As long as you are able to recognise it for what it is, and have a healthy sense of balance towards it then it's not bad for you.
Further information
Get help

If you feel that social media is affecting you negatively then take a little break from it every now and then. If you're feeling that you're self-esteem is low then check out this advice from the NHS or Young Minds on how to believe in yourself and raise your self-esteem.
Meic is always here to talk. If you're feeling down then give us a call, text or chat to us online. We're here to listen and to offer advice.