Tips To Reduce Your Use Of Plastic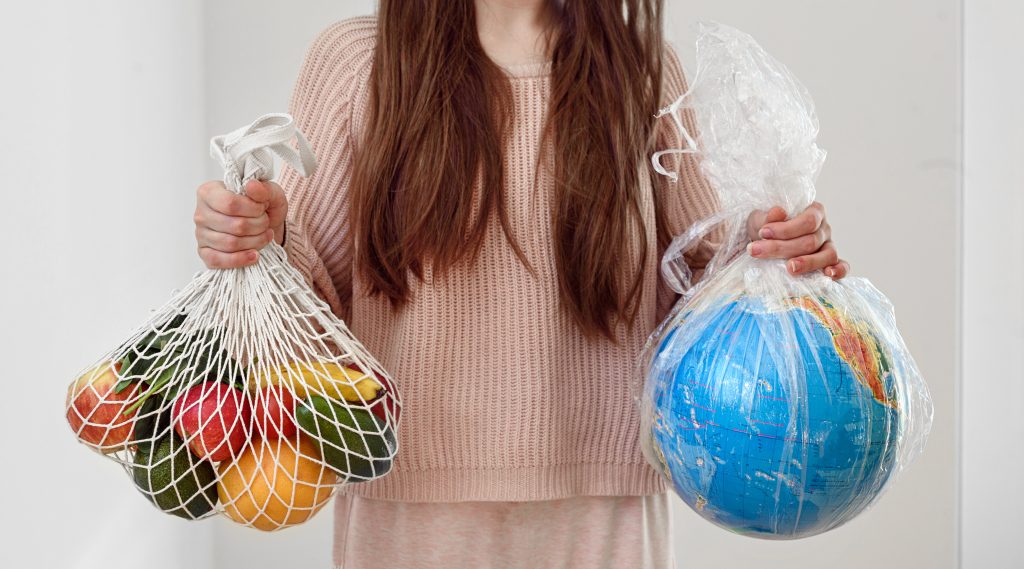 While Plastic Free July is a great time to think about reducing your use of single use plastic, it's something you should be doing all year around.
I ddarllen yr erthygl hon yn Gymraeg, clicia yma
Even when plastic is recyclable or compostable it still leaves a huge carbon footprint in its production and it's recycling – all this for a product you use once!
If you want to become more environmentally conscious then we have ways to reduce your use of single use plastic: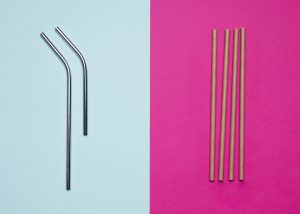 Plastic Straws suck!
Do you really NEED that straw to drink your drink? While some people may have genuine reasons for needing to use a straw, most of us do not. Just think how much use that straw gets before it's chucked away. Is it worth it? Pick up that glass and sip instead of suck, and if you really have to use a straw why not take your own metal or wood one?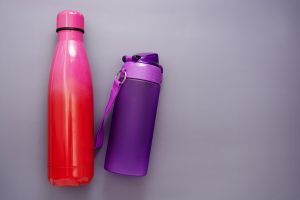 Take a reusable bottle or cup
Some coffee shops offer money off if you use your own cup so you save money as well as save the planet – win-win. You can get some really snazzy designs, and can pick them up quite cheaply in the bargain homeware shops.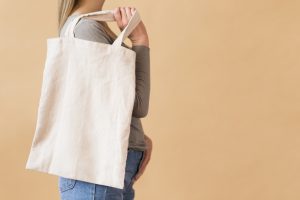 Carry reusable shopping bags
Another win-win situation where you can avoid the carrier bag charge by bringing your own. Don't use "oh I forgot to bring one" as an excuse, always carry light foldable ones in your bag or pocket then you'll never be caught without one. Some shops may provide paper ones, but have you ever been caught in a rain shower with a bag full of stuff in a paper bag? I have – it wasn't pretty!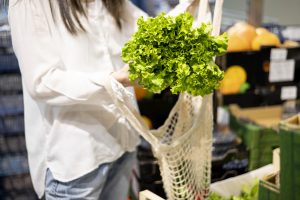 Buy fruit and veg loose
It can be cheaper to buy your fruit and veg loose rather than packaged. Supermarkets may offer brown paper bags, you can take your own containers or bags to carry them, or just take them to the till loose.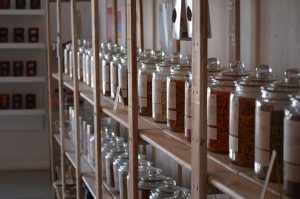 Refill or buy in bulk
Take containers to zero waste shops to fill with cleaning products and toiletries. Not only are you reducing your use of plastic, if you get nice containers they can look much prettier in your home too. If you don't have a zero waste shop near you, or you find that you can't afford to do it like this, then try to buy in bulk instead. While it isn't ideal, buying in bulk uses less plastic than several small bottles. It's also usually cheaper to buy products in bulk.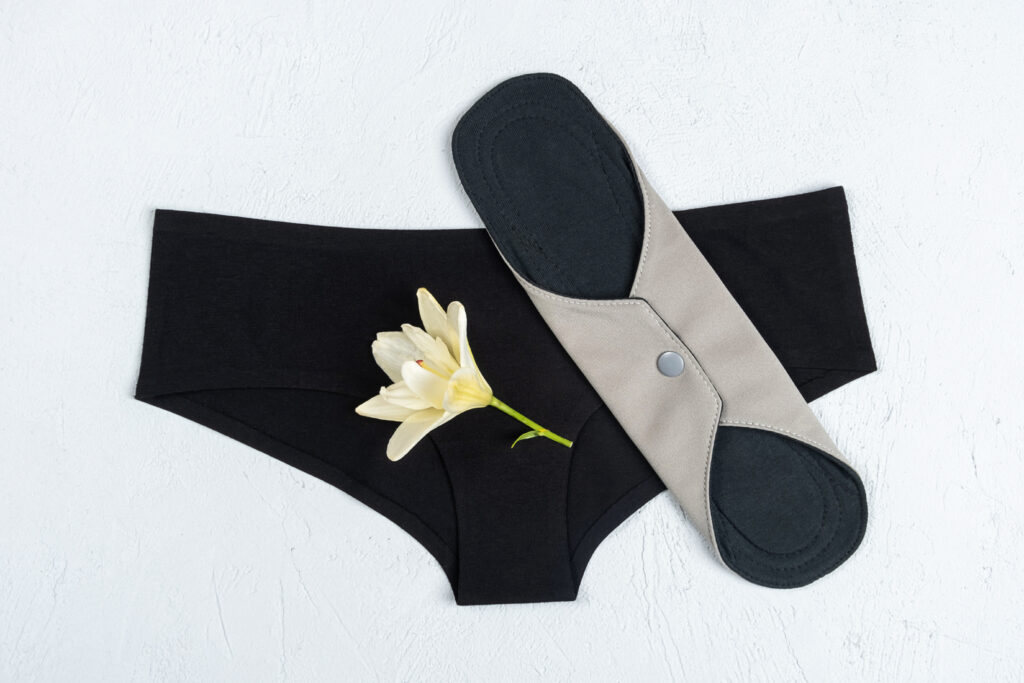 Reusable Period Products
The average person can use 12,000 to 16,000 disposable sanitary products in a lifetime. Reusable products include cloth pads, period pants and menstrual cups that can hold much more and can be more comfortable to wear.
Some people might be grossed out by the thought of having to wash their sanitary products, but that feeling passes quickly once you start doing it and it can help normalise periods and reduces any stigma that you may have around it. Top tip – take them into the shower with you and let them rinse in the water as you wash.
To build up a set of reusable products that will last your period cycle can be expensive, but they are made to last years. If you can afford them (maybe buy them a bit at a time over several months), then you'll save money (and the environment!) in the long run. Keep an eye out for any free reusable products initiatives, the Welsh Government invested millions to give free reusable products through schools and colleges last year. Check with your school or local council to see if they still have products available.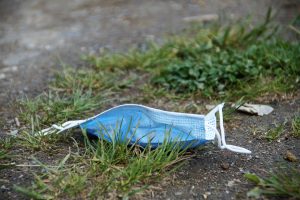 Covid-19 pollution issues
There have been huge issues with discarded masks, gloves and wipes found in the streets, rivers and seas during the Covid-19 pandemic. How can you avoid this? You don't really need gloves unless you work in health or care services. Using gloves doesn't stop you touching other surfaces, your face etc. Washing your hands thoroughly with soap and water is the best thing to do. Buy a reusable mask that can be washed (unless you work in health), in the long run it will be cheaper than using disposable ones. You can get some great designs and you'll be able to match it to your personality and style. The advice is to get a triple layered mask.
If you have any concerns about Covid-19 in general – then check out our Coronavirus section. There's lots of helpful articles with tips and advice.
Do you accept the challenge of reducing your use of single use plastic? Go for it!
Meic is here for you
Meic is someone that's always on your side. You can contact us to talk about anything that's worrying you or if you have any questions you need help with. Meic is anonymous and free to contact on the phone, by text or online chat from 8am to midnight, every day of the year. We'll talk through your options and help find the best path for you going forward.