Helping The Environment by Cleaning Our Beaches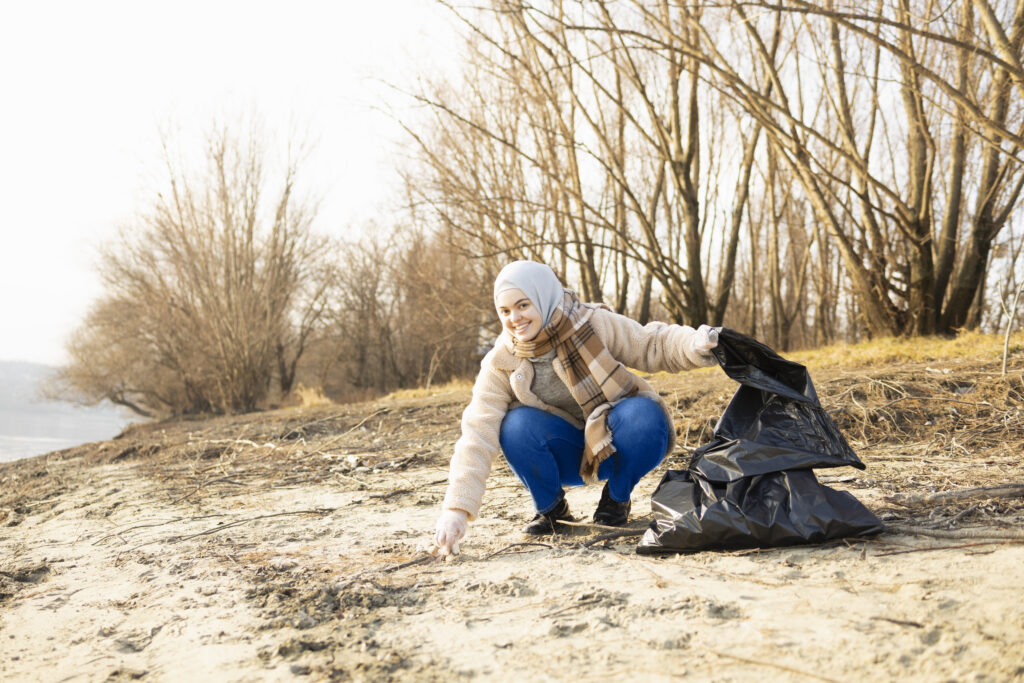 Stretches of yellow sand and refreshing, bright blue sea – -perfection! But is this the reality on the shores of Wales? One thing there's plenty of on our beaches is litter left by humans, polluting the environment and damaging the wildlife. Let's look at how you can help clean up our coast and make a difference.
This article is also available in Welsh. I ddarllen y cynnwys yma yn Gymraeg – clicia yma
Take a trip to the beach
You don't have to go to the beach specifically to clean (although it's great if you do). You can head down to your local beach for a visit and combine this with picking up litter as you go. As you come across something that doesn't belong there, pick it up and bin it.
Heading out to the beach can be a great way to get out of the house, enjoy the fresh sea breeze and boost your well-being. You could even make it a social event by going with your friends or family or joining an organised local beach clean to meet new people. If you're young, make sure you go with a trusted adult.
Search online to see if there are any beach cleans near you. If you're getting a group together to pick up litter locally, you can borrow litter picking equipment free from any of the Caru Cymru Litter Picking Hubs. Find your nearest hub, and contact details, here.
Every September, the Great British Beach Clean is held. Thousands of people get involved every year. Find out more here.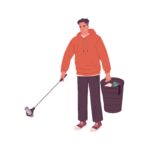 Top tips for safe litter picking:
Wear thick gloves
Use a litter picker (if you have one)
Take hand sanitiser
Be careful when picking up sharp objects
Place litter into bags to dispose of them more easily
Bring plenty of water and a few snacks
Wear suncream and a sunhat if it's sunny
Bring a raincoat and warm clothes if it's cold and wet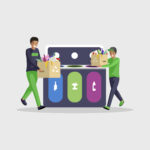 Disposing of your rubbish
Once you have collected your rubbish, you'll need to throw it away. There should be litter bins scattered around that you can use, but if you can, the best way to dispose of rubbish is to recycle. It isn't always possible to take bags of rubbish home with you, but If you can then separate them into:
Plastic bottles
Aluminium cans
Glass
General waste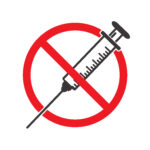 Stay Safe
You could stumble across dangerous items such as syringes when you're out on a beach clean. Don't try to clear these things up yourself. Contact the Environment Agency immediately on 0800 80 70 60 or inform your local council about what you found and where.
If you're going to litter pick on private land that doesn't belong to you, make sure you get permission from the landowner. You could be accused of trespassing. Litter picking in public places is okay.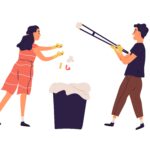 No beach? No problem
Water runs downstream from the source down to the mouth of the river in the sea. If you can't get to a beach, head to your local canal or river and pick up litter from that area. This will help reduce the amount of waste washed up on shore.
Helping the environment by picking up litter doesn't have to happen near water. You could head to your local park or stick to clearing your street.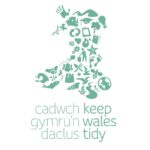 More Information
Find out more about Keep Wales Tidy, the charity that works across Wales to protect our environment for now and for the future.
Caru Cymru Litter Picking Hubs
Plastic Pollution and How To Help
Great British Beach Clean every September
Talk to Meic
Meic is the information, advice and advocacy helpline for children and young people across Wales. Contact Meic if you need to talk to someone about anything that's worrying or upsetting you. It's free, confidential and anonymous. The service is open from 8am-midnight every day, and you can contact them by phone, text, or online chat.