Have Your Say: School Year In Wales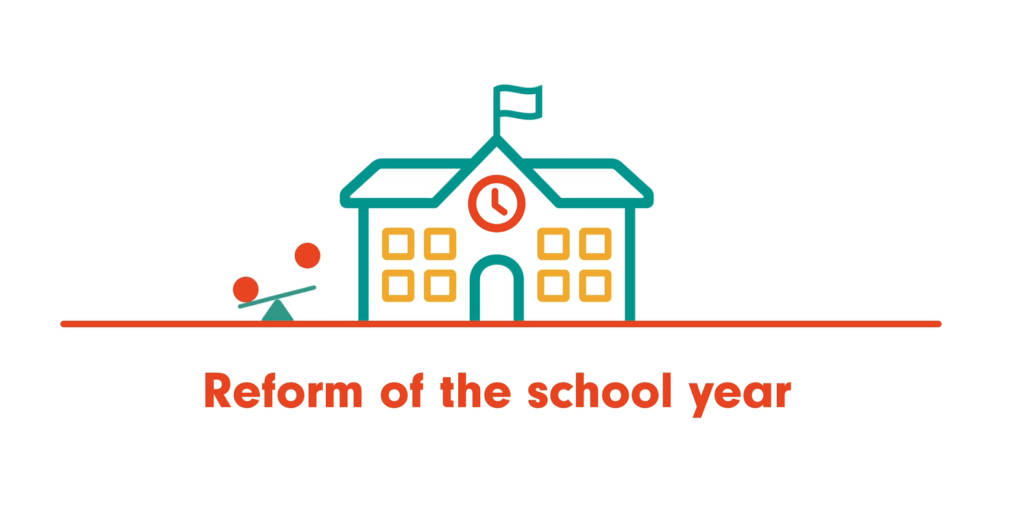 The Welsh Government is looking at possible changes to the school year structure in Wales. They really want to know how young people feel about it.
This article is also available in Welsh. I ddarllen y cynnwys yma yn Gymraeg – clicia yma
Very few changes have been made to the school year in the last century, although several other things in our lives have changed a lot. The Welsh Government thinks it's time to have a conversation about the school year to decide if it's working for the young people of Wales or not.
Make sure you're heard
Do you think the way the school year is set out helps you learn and perform to the best of your ability?
What about holidays? Do you think these are balanced well with a long summer holiday and shorter breaks in the winter? Or do you think they would be better if they were spread a bit more evenly?
If you're aged between 7 and 18 and have an opinion on this, make sure that your voice is heard by filling in a short online survey. You could be a part of shaping the future of education in Wales.
Chat to Meic
If you need to talk to someone about anything that's bothering you, then call Meic to talk to a friendly advisor.
Meic is an information and advocacy helpline for children and young people aged 0-25 in Wales. We are open 8am to midnight, 7 days a week. You can contact us free on the phone (080880 23456), text message (84001) or online chat.