Digital Intimacy: Keeping Safe When Sexting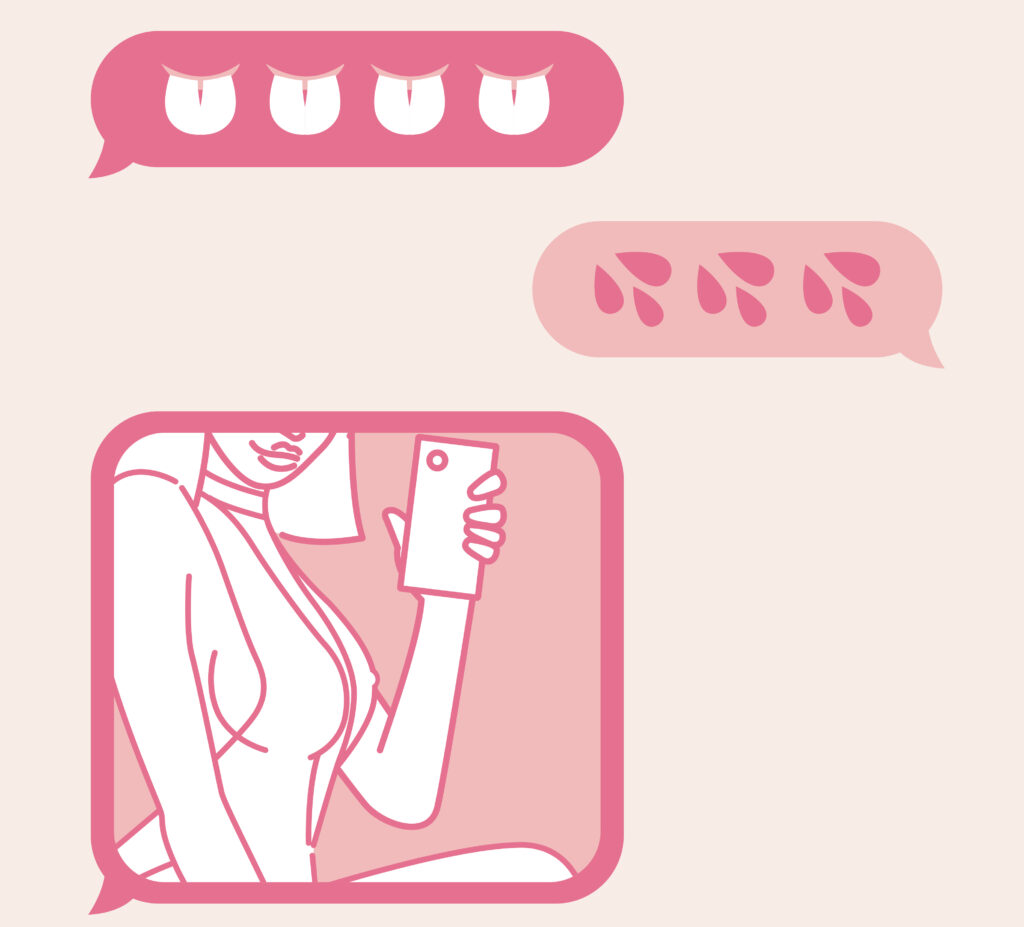 It's not uncommon to have flirty and sexual chats with someone you like online or on your phone. But what happens if things go wrong? What if you're feeling pressured? In this blog, we look at sexting, the law, the risks, dealing with pressure and what to do if something's gone wrong.
WARNING: Due to the nature of the subject, some of the content in this blog may not be suitable for some of our younger readers.

This blog is part of our No Shame No Secrets – Sexual Health and Wellbeing Campaign, where we look at many different elements of keeping yourself sexually healthy and safe. You'll find links to all our campaign blogs here, and follow our social media channels (links at the bottom of the blog) to watch some fun videos.
What is sexting?
Sexting is sending sexual photos, videos, audio or messages online or on your phone. This may be with someone you know or a stranger on the internet.
This can include:
Sending or sharing partly naked, fully naked or sexual images or videos (nudes)
Sending, receiving or sharing sexual texts, emails or voice notes
Performing sexual acts on live stream, webcam or video call
There are lots of reasons why people sext. Some people say it's enjoyable, gives them confidence, is risky and fun and is a way to explore your sexuality. But some feel pressured to do it or believe it's the norm and that it's something everybody does if they're in a relationship.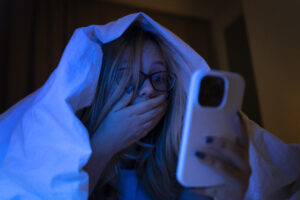 Is sexting legal?
It is illegal to take, receive or share nudes of someone under 18, even if it's an image of yourself.
If you're over 18, it is illegal for you to send nudes to someone under 18.
It's illegal for you to ask someone under 18 to send nudes.
It's illegal to share nudes of someone without their consent – this also covers revenge porn (sharing images of an ex to cause embarrassment or distress).
What are the risks?
We've talked about the legal side of it, but there are also other risks to consider.
Sexting should be consensual. What if it makes someone feel uncomfortable, worried or scared? It could have a negative impact on your relationship.
You could lose control of your images or video. What if the person you sent it to shows or shares it with others? You might be in a trusting relationship now, but what happens if you break up?
The images could be used to manipulate, blackmail or exploit you (if you don't do what they say, they will show it to someone else).
It could have a negative effect on your reputation and could affect your relationships with friends or family. It could also lead to bullying.
If you are talking to someone online, be aware that they might not be who they say they are. Online grooming and blackmail happen. Don't send images or videos to people you don't know. If they're sending nudes or sexual messages that make you uncomfortable, block and report them.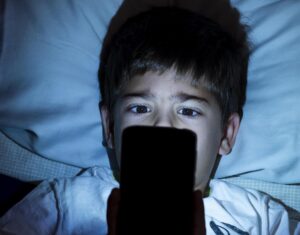 How to deal with being pressured
It's okay to say no.
It isn't okay for someone to pressure you into sexting. If someone is constantly nagging you for nudes or sending inappropriate messages, images or videos, then you can block and report them.
If you're in a relationship, then sexting should be consensual (you both agree to it). Try to explain how you feel. If you're in a healthy relationship, your partner should understand and accept your feelings and decisions. You should be able to communicate your feelings without fear or worry about how they will react.
If you feel that you can't be honest in a relationship and feel pressured, talk to someone you can trust. Meic is also here to listen if you need confidential information, advice and support. Contact details are below.
Don't feel you have to do it just because your friends are. Good friends will support you and understand if you don't want to do something.
What happens if things go wrong?
If your image or video has been shared online, this is against the law. Use the Report Remove tool to get it taken down.
If you're worried about online sexual abuse or how someone has been communicating with you online, report it to CEOP.
If you're being threatened or blackmailed, don't send them any more photos. Report it.
If you're receiving unwanted messages, images, or videos on social media, report them to that platform and block them.
Talk to someone you trust. People can support you and help you through the situation. If you're uncomfortable talking to someone you know, contact our helpline; our friendly advisers will listen and work with you to find a solution.
Further advice and information
No Shame No Secrets – Meic's sexual health campaign
Report Remove – a tool to help young people under 18 to report sexual images and videos of themselves and get them removed from the internet
ThinkUKnow – information from CEOP about protecting yourself online and offline, including Relationships, Socialising Online, Online Safety, Nudes, Sex and Sexual Content Online, and Sexual Abuse
CEOP – report online sexual abuse or the way someone has been communicating with you online
Childline – Sexting and Sending nudes information page
Online Sexual Harassment – Hwb Online Issues and Worries pages
Sharing Nudes – Hwb Online Issues and Worries pages
Brook – Sexting and Sending Nudes page
Revenge Porn Helpline – supporting victims of revenge porn over 18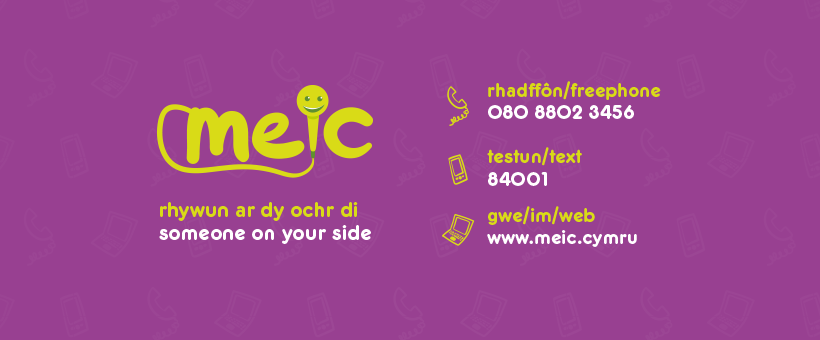 Talk to Meic
Meic is the information, advice and advocacy helpline for children and young people across Wales. Contact Meic if you need to talk to someone about anything that's worrying or upsetting you. It's free, confidential and anonymous. The service is open from 8am-midnight every day, and you can contact them by phone, text, or online chat.