Your Voice – School And Lockdowns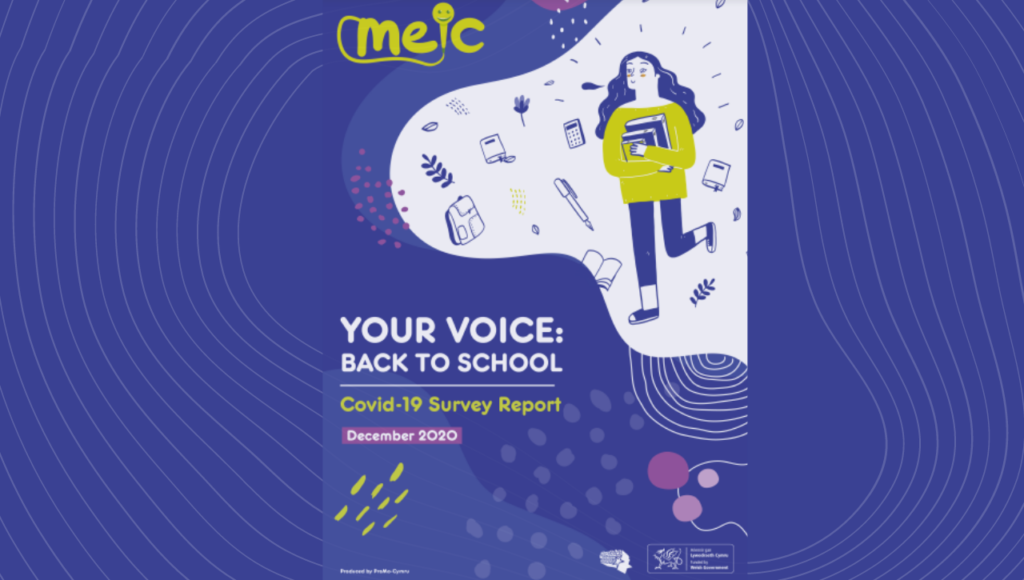 Now that we're back in a lockdown with schools closed to the majority of pupils, we wanted to share with you some work that we've been doing to tell people how you're feeling about Covid-19 and learning from home.
I ddarllen yr erthygl hon yn Gymraeg, clicia yma.
Back in October 2020 we wanted to know how children and young people like you were feeling after settling back at school following the first lockdown. Things were very different to before and it was going to take time to get used to school again. We were keen to know the good and the bad so that we could ensure that we are providing you with the advice and guidance that you needed.
Giving you a voice
We ran a survey for a week on our social media page. 321 of you filled it in and were very honest with your answers. From these answers Meic has created a fancy 'Your Voice: Back to School' report. We're sharing this report with other professional people that work with young people. This is so that they can also understand how you're feeling better. We thought that you'd like to hear how other children and young people in Wales are feeling too. Click here and it will take you straight to the report.
If you're not really keen on reading a long document then we've also created a video. It shares some of the highlights from the report as well as some of your comments.
Different experiences
Not everyone is going to share the same opinions when it comes to Covid-19 and education. It will effect some much harder than others. Things like your family situation, access to digital, mental health and so on can have a big impact on your experiences in lockdown.
Perhaps some will find it easier because we've been through this before, and schools are better prepared with live lessons. Perhaps it feels worse because it seems like this is never ending. Maybe you really need that face to face contact and dread the idea of having to learn from home again.
Mixed feelings
What was clear from the survey was how mixed your feelings were about lockdown and your education. You could feel happy about being back, seeing friends and having face to face lessons again, but also felt anxious and worried about catching Covid or that you'd fallen behind with your school work.
It can be really confusing to feel such mixed feelings. High one minute, low the next, and it can be really difficult to deal with. The whole country (most of the World in fact) is going through this experience right now. You shouldn't feel embarrassed if you're not coping. Our helpline is getting more contacts from children and young people that are struggling because of the effects of Covid and our advisers can offer help.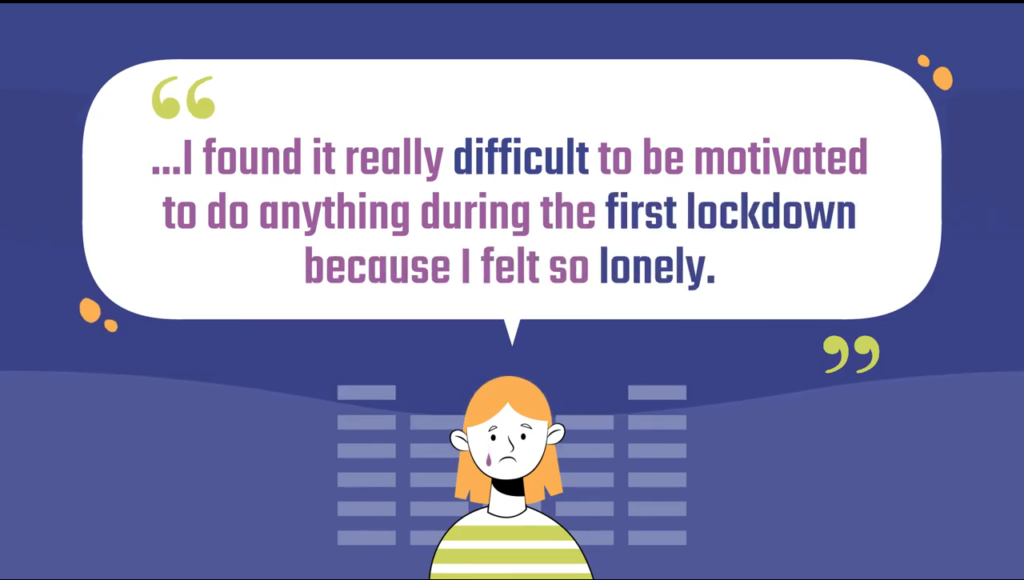 Talking can help
Talking to someone about your feelings is really important. Family and friends can offer support – face to face or on the phone, text or video call. But if you don't have someone you can talk to, or feel that you're not getting the support or advice you need, then Meic is here for you every single day between 8am and midnight. You're not alone in this.
Meic is a confidential service, this means that you don't have to give your name and we won't know where you're calling from. We won't tell anyone what you've told us except in certain situations like if we're worried that your life is in danger or that you're being hurt. Check out the circumstances where we have to tell someone in our What is Confidentiality? article. We will always tell you when we have to break confidentiality and will talk you through what we are doing and answer any questions you have. We won't do this behind your back.
Contact us
Meic is free to contact and you don't have to talk either if you don't feel comfortable doing this. You can text or chat to us online if you prefer not to speak to someone on the phone.
Our advisers are trained to help you. They'll talk through things with you, working with you to find ways of coping, and find resources and services that can help you if you need it.
For the latest Welsh Government guidance on Coronavirus click here.