Competition: Bullying Is Everyone's Business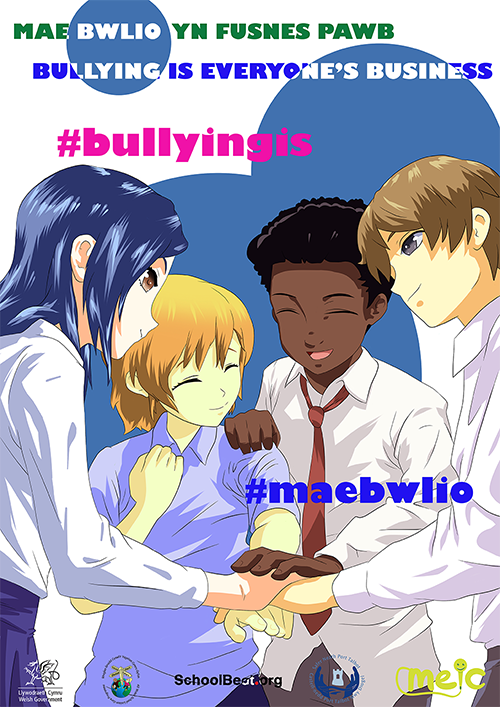 Bullying is everyone's business.
That's the message for anti-bullying week and we want your help to promote it
Bullying is a very personal experience. What might be banter to one person can be bullying to another. We want to know what bullying means to you.
Describe bullying in your own words, starting with #BullyingIs
Express it however you choose: it can be a sentence or a single word. It can be a selfie, a picture, a video, a song… it can by typed, handwritten, painted… you decide!
We will share them on Instagram, Facebook and Twitter (they can be anonymous if you want).
What can I win?
We teamed up with artist Gavyn Wrench to transform young people's experiences of bullying into professional artwork which we'll be revealing throughout anti-bullying week (you can see some sneak peeks below). Everyone who submits their message will be in with a chance of winning a signed copy of their favourite image. The winning submissions will be featured online.
How do I enter?
If you have Instagram, Facebook or Twitter then all you need to do is post your submission with the hashtag #bullyingis . Please make sure your image is public so we can search for it.
If that's an issue, you can also email it. Please let us know whether you'd like us to attach a name or publish it anonymously.
As long as you're under 25 and live in Wales you can submit as many entries as you like.
Another option:
Alternatively, download the pledge poster. Take a photo of yourself (or a pet, or anything, really) next to the pledge poster and share it to show your support. Include a message if you like, but don't worry if you'd rather not – just make sure you include #BullyingIs (or email it) so we can find it.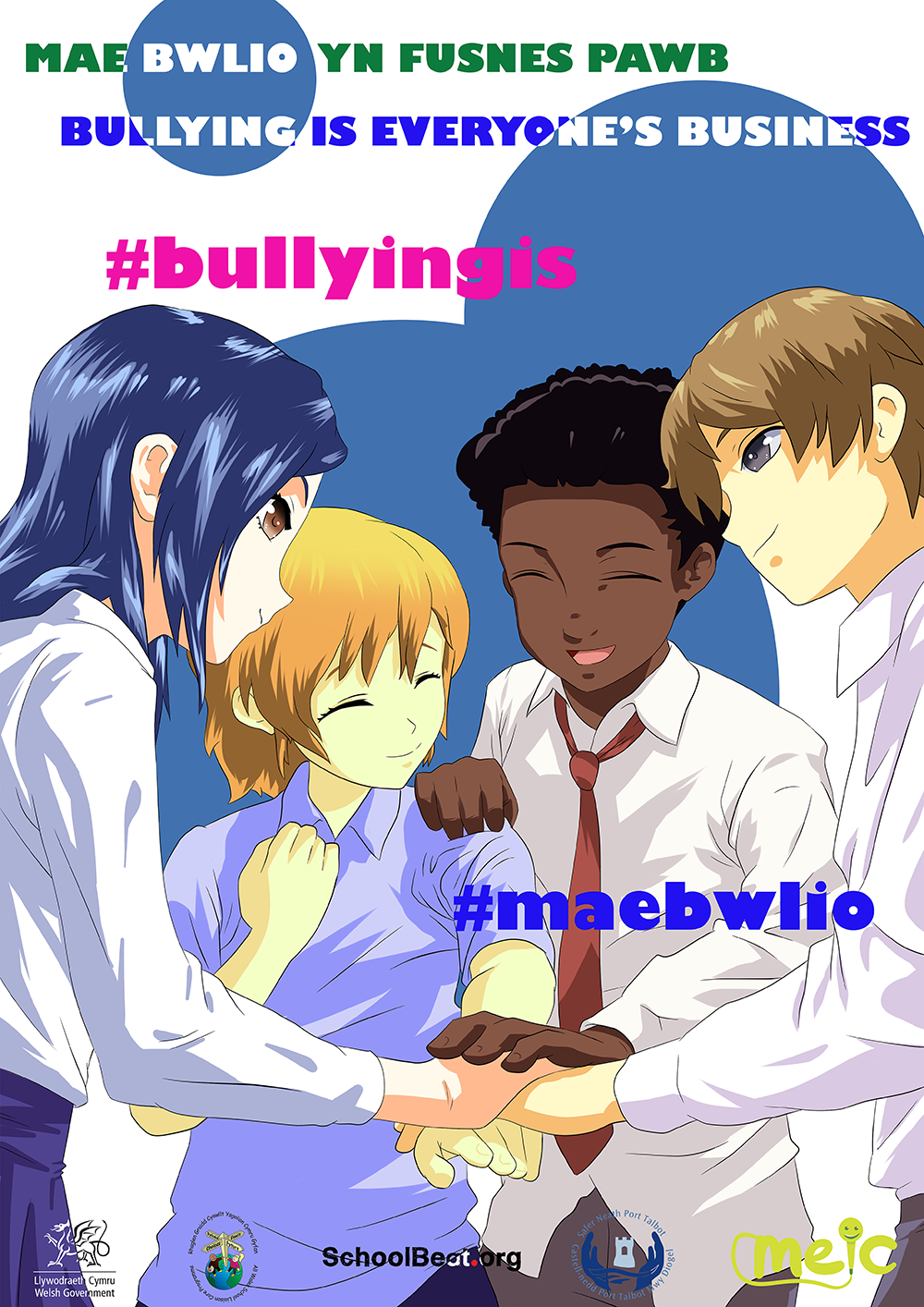 Check out some sneak peeks of the artwork below: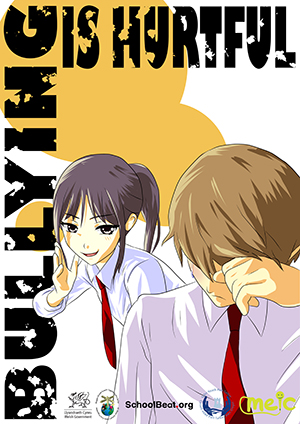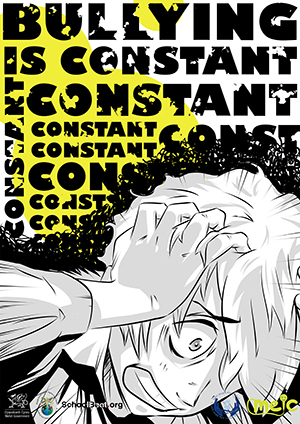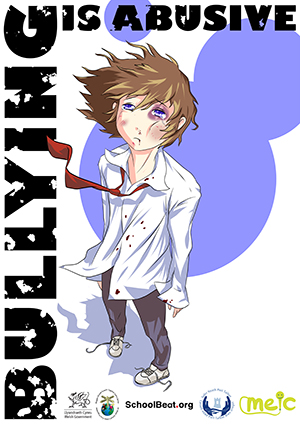 PS: Be sure to follow us to see all the artwork and submissions!
If you would like to talk to anyone about bullying or other things, please contact Meic, the national information, advice and advocacy helpline for 0-25s in Wales. You can contact Meic by phone (080880 23456), text (84001), instant message (www.meic.cymru) or email (help@meic.cymru) between 8am and midnight.